Brutal Drug Cartel Killers Turning To Exorcism To Combat 'Evil Spirits'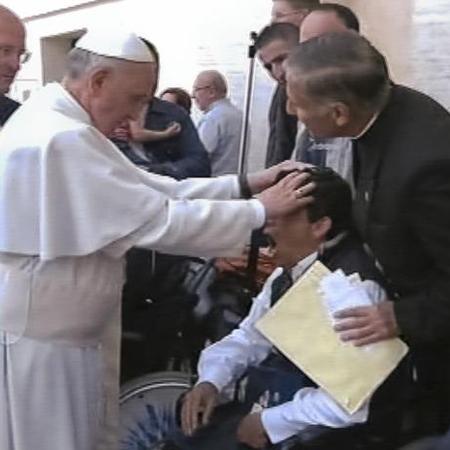 It would sound like a storyline on Breaking Bad, if it wasn't so real.
With an epidemic rash of drug cartel carnage in Mexico accounting for as many as 10,000 killings a year there in the past eight years, more violent offenders are turning to religion -- specifically, receiving exorcisms -- as a means to eliminate the urge for bloodshed, according to religious officials and experts.
Fueling the phenomenon, in part, are the cartels' strong belief in the folk saint Santa Muerte (Spanish for St. Death), a symbol of everything for protection to prosperity for those in the uber-dangerous drug trade. Santa Muerte (classified as Satanic by the Vatican) is a cloaked skeleton criminal followers adorn with jewels and cash in hopes of keeping their hearts beating and their fortunes and drug reservoirs intact.
Article continues below advertisement
Virginia Commonwealth University professor Andrew Chestnut wrote the tome Devoted to Death: Santa Muerte, the Skeleton Saint. The author explained to the NY Daily News that many practitioners of the cartel violence -- and their over-the-top means of killings, such as decapitation and dismemberment -- "think they're demon-possessed, because they feel tormented … that evil spirits have engulfed them."
Their means to combat such, is a turn to exorcism.
Father Ernesto Caro, the Diocese of Monterrey, Mexico, told the paper that "God sends me these people," referring to the line of murderers he's exorcised in the past four years. He told the paper about a case involving a Los Zetas cartel hitman who admitted to a penchant for hacking people apart at the limbs -- while they were still alive.
Cheating, Gay Lovers, Incest, Drugs & Lip Synching! 50 Of Hollywood's Juiciest Confessions
"He said he smiled while he was doing it," Caro said. "He said he enjoyed it and that he was laughing. He told me terrible things."
Caro said that while he'll get "a little scared when it becomes physical," he continues to exorcize those who seek him out, as "evil is growing."