Demi Moore Flaunts Her Rock Hard Bikini Bod With New Boyfriend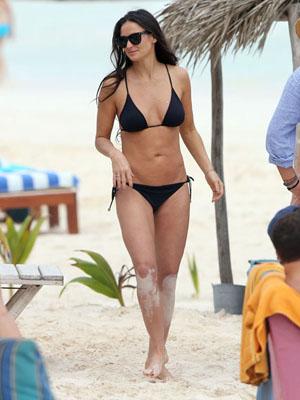 The calendar may say Demi Moore is 51 years-old but her body says she's more like 21.
And the three-times divorced mother of three grown daughters
took advantage of her rockin' bod by snaring a new much-younger toyboy who she cuddled with on a beach in Mexico Tuesday.
Although clearly over her divorce from Ashton Kutcher, Moore and her heavily-tattooed new guy weren't alone for a romantic getaway though.
Article continues below advertisement