Exclusive
Hollywood Under Fire: Ex-High-Priced Call Girl Claims Some Of The Movie & Fashion Industry's Most FAMOUS Had Sex For $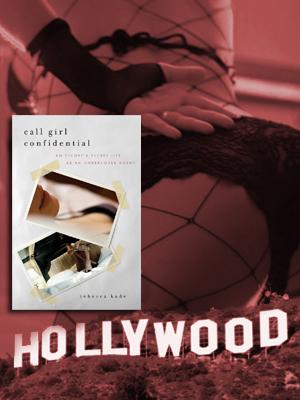 There's no business like show business, but are some A-listers supplementing their income by dabbling in the world's oldest profession? Former high-class call girl Rebecca Woodard tears the lid off of the sex industry in her new book, Call Girl Confidential, and claims that some of her co-workers were well-known celebrities!
Woodard, writing under the name Rebecca Kade, first got a glimpse at the underbelly of the X-rated trade while working as a call girl for notorious NYC madam Kristin Davis.
Article continues below advertisement
She claims, "There were some very famous models that worked for Kristin," as well as "Girls who'd been on the cover of Vogue, Elle, Harper's Bazaar." As regular readers know, those magazines almost exclusively feature celebrities.
"They usually did outcalls, meeting clients at luxurious hotels," she says of her famous co-workers. "But occasionally they would pop in to meet a client at Kristin's place and their attitudes were above and beyond atrocious."
"They behaved as if they were better than we were," she writes, "even though they were putting their stilettos in the air just the same."
Woodard doesn't give any hints about the women who earned cash on their backs, but she does offer some clues as to the identities of the men who hired them. See if you recognize any of these characters:
+A conservative governor who had his aide give Woodard a test run first.
Article continues below advertisement
+The successful nightclub impresario who regularly hosted coke-fueled parties in the Hamptons and group outings to see the Knicks.
+A "major financier" with offices in NYC, Switzerland, and London who was partly responsible for the 2008 market crash and had a predilection for S&M and young boys.
+A Middle Eastern prince who stayed at the Plaza Hotel and assuaged his disappointment at the fact he wouldn't inherit the throne by doing mountains of cocaine.
+A "famous classical pianist" who "would call whenever he was in town to play Carnegie Hall. Apparently, he liked to have his ladies lie on the floor and pretend to sunbathe in his hotel room.
Any guesses as to who the famous hookers were or their clients? Let us know in the comments!