Jealous, Brad? Angelina Jolie's Super-Hot Trainer Brags About His Intimate Relationship With Pitt's Partner In New Interview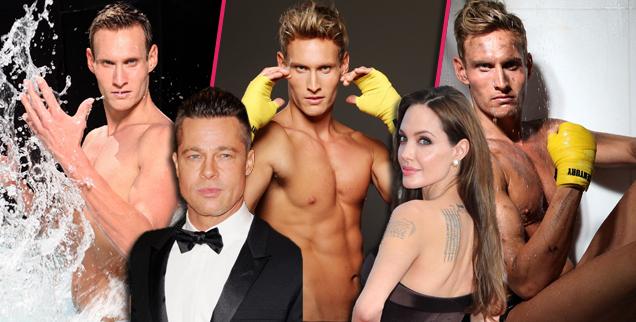 Article continues below advertisement
"She really is the most professional, down-to-earth person, and she's so present when she's with you," he continued. "She's not on her phone, or looking over your shoulder."
During one intimate tea date, he says, "She looked me in the eyes, and she said, 'You know what kind of people I dig? I dig people who wake up every morning and ask themselves what can I do for somebody else? 'That's never leaving me. That sentence resonated with me on so many levels."
"You meet so many people who are generally out for themselves," Hines explained. "There's nothing more refreshing than having people around that are good people."
Do you think Pitt should be worried about Jolie spending so much time with the hunky fitness trainer and male model? Let us know in the comments!