Exclusive
RHONJ Star Albert Manzo Slams 'Meritless' Bigotry Lawsuit: Claims 'Lazy, Subpar' Ex-Employee Just Seeking 'Big Pay Day'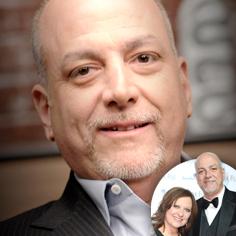 Article continues below advertisement
In the court documents, Lanise Jackson claims she's owed money for overtime and alleges the Manzo brothers of bigotry.
Jackson claims Albert and his brother called her and other workers "Sp*c b*tches" on numerous occasions, and threw other racial and sexual slurs at her.
"Specific to that young lady, I never used that language in front of her. We are a classic melting pot at the Brownstone, and there is no truth to her claims in regards to me," Albert said.
Speaking on behalf of his company, he added: "To rip someone in a racial or gender bias way… that type of behavior is not accepted here."
The father of three -- Albie, Lauren and Chris – plans to launch a countersuit.
"She is defaming me, and I plan to sue for slander," he revealed to RadarOnline.com.
"She is a lazy individual who wants a big pay day… But her claims are without merit, and I look forward to getting this cleared up."
Albert promised to RadarOnline.com that any monetary damages he receives from the countersuit would be donated to a battered women's charity.