RHONJ Star Caroline Manzo's Husband Sued For Discrimination, Waitress Claims Unfair Pay & Bigotry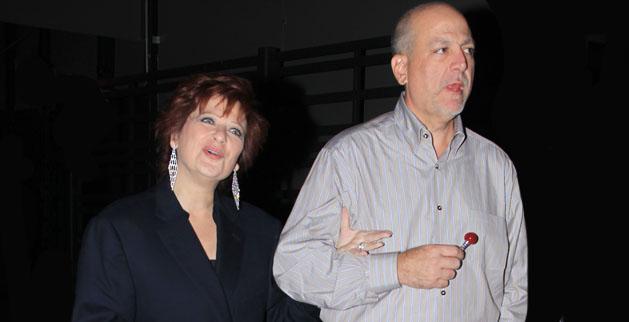 Real Housewives of New Jersey star Caroline Manzo's husband, Albert, has been slapped with a lawsuit for discrimination, RadarOnline.com is reporting.
A waitress who worked for Albert and his brother Tommy at The Brownstone House in Paterson, N.J., claims she's owed money for overtime and alleges the brothers of bigotry.
"Are you blind?" Tommy allegedly yelled at her, Lanise Jackson claimed in court papers obtained by the NY Daily News.
Article continues below advertisement
"What are you, Chinese? Open your eyes."
Jackson claims Albert and his brother called her and other workers "Spic bitches" on numerous occasions, and threw other racial and sexual slurs at her.
In the court docs, Jackson, 36, said she was "constructively terminated as she could no longer endure the racial, sexual, ethnic and country of origin epithets hurled at her hourly."
The former waitress -- who worked for the Manzos from Oct. 2011 to April 2012 and again from Sept. 2013 to Nov. 2013, described the catering hall as "unhygienic," "roach infested" and "filthy" -- claims it was a hostile work environment in which she endured hourly wage violations.
MORE ON:
Celebrity Justice
Her attorney said she went back for another stint at Brownstone because "she couldn't find a job anywhere else."
"She had to go back to take care of her family," lawyer Mark Mulick said.
However, Albert denies all allegations and told the Daily News, "I've never spoken to any employee in that manner. This is the most insane thing I've ever dealt with. Now I got The Daily News calling me about this, I'm seriously thinking about launching a countersuit. She is defaming me."