Paul Walker Cheated Death Previously: 'Fast & Furious' Star Hit Car Going At High Speed In 2008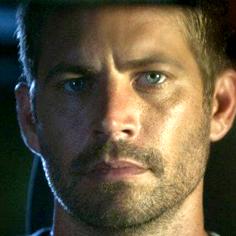 Late actor Paul Walker, in an eerie 2008 interview with a New Zealand blogger, opened up about a scary auto accident that nearly killed him five years ago.
Walker, who perished in a car accident at 40 with pal Roger Rodas in Santa Clarita, Calif. Dec. 1, told GetFrank.co.nz that he'd "definitely mellowed out" from his former daredevil ways because of age.
"I'm 35 and I notice," the Fast & The Furious star said, before going into detail about a scary accident he'd recently had July 3, 2008, just after Calif.'s cell phone legislation had been enacted.
Article continues below advertisement
"It was pretty bad, I ran into the back of a car about 50 miles an hour," the handsome actor said. "This guy was up from San Diego State, college student visiting his friends in Santa Barbara, on his cell phone, in the far right lane. Then right in front of me another guy on his cell phone talking. I'm on the motorcycle so I slow down and back off, the student that's in the far right lane is getting directions from his buddy that lives in town who tells him that he just missed his left hand turn, makes a left hand turn right in front of the car that's in front of me.
"He locks up his brakes, doesn't have his ABS. I hit the trunk. I'm right over the top. I didn't hit the car, but my bike did, and I flew clean."
Walker acknowledged he was lucky, adding, "The thing that was so crazy is I went to the gym that morning, wearing full leathers in my backpack that I had on, I had my gym clothes.
"I went to the gym and I trained legs. When I train legs, I train them really hard. I was feeling really nauseous. So at the end of the workout I was like, oh I only live four blocks away; I'm just going to ride home with my gym clothes on. The thing that saved me was my backpack. I mean you can see a little road rash here. I got hit badly."
Article continues below advertisement
In an especially chilling passage following his death, Walker pointed out the obvious juxtaposition of being involved in a crash when his fame came from the Fast & Furious series.
"Going through an experience like that, having made all these movies where there are car crashes, but they're choreographed and everything's contained, is it a surreal experience to have that comparison of knowing you've been in a real accident versus all these celluloid crashes? It happens a lot faster.
"You know what's funny about car accidents and motorcycle crashes, in actuality, it always seem like it's in slow motion? It happens fast. I don't know, to me everything seems like it's in slow motion, you see it developing. It's like your mind kicks in and knows you're screwed, it's like all of a sudden, 'I'm screwed.'
"Everything just goes slow!! And no matter what you do, there's no getting out of it."