Simply Having A Wonderful Christmas Time! Paris Jackson Looks Great As She Wraps Up Year On Happy, Healthy Note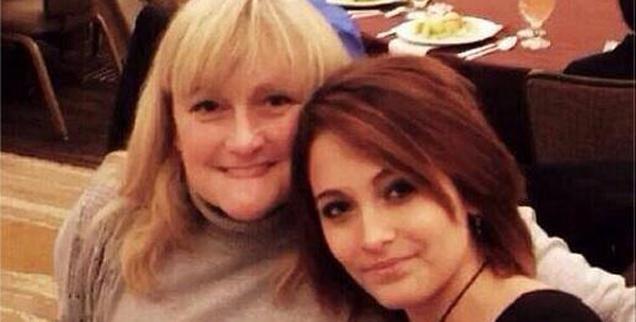 Paris Jackson, the daughter of late pop icon Michael Jackson, was snapped over the holiday weekend looking happy and healthy with her biological mother, Debbie Rowe.
This photo comes from Justice4MJ Facebook page, via Twitter, showing a fresh-faced Paris with auburn hair, smiling alongside Rowe, who a source tells us "spent Christmas Eve & day with Paris.
"The two have spent significant time together during Paris' break from school."
Article continues below advertisement
Paris has been making gradual steps to recovery from her June 5 suicide attempt, as last month we reported that the teen was out of rehab, going back for regimented checkups.
With the dark days behind her, it seems as if 2014 will be a big year for the second-generation star.
If you, or anyone you know, is struggling with thoughts of suicide, please immediately seek help — you can speak with a skilled, trained counselor at a national Suicide Prevention Lifeline crisis center in your area, anytime 24/7 — call 1-800-273-TALK (8255)