Exclusive
The Riddle Behind Matthew Perry's UNBELIEVABLE New Look: Is The 'Disheveled' Star In The Throes Of A Relapse?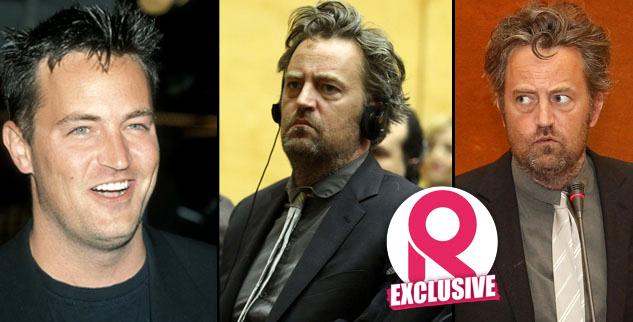 Former Friends star Matthew Perry looked worse for wear on Wednesday afternoon during an appearance in Italy, raising the question: What is going on with Perry and what is the reason behind his "disheveled" new look?
The 43-year-old actor — who has been in and out of rehab facilities, most recently sober since a 2011 stay to "focus on sobriety" -- looked scruffy, messy and tired when he addressed the Magna Administration of the National School of Rome on the dangers of drugs and alcohol.
Article continues below advertisement
One expert exclusively tells RadarOnline.com the 17 Again star "could be on the throes of a relapse."
"Based on Mathew's recent photos, he appears disheveled and could possibly be in the throes of a relapse although he could also be lacking sleep, over working, and/or not providing himself with self care," Sherry Gaba, LCSW and Certified Recovery Coach at Soba Malibu and VH1's Celebrity Rehab, and author of The Law of Sobriety: Attracting Positive Energy for a Powerful Recovery, told RadarOnline.com.
"Often in December there are numerous holiday parties and without staying close to a recovery program, it can be a slippery slope for many addicts and alcoholics, especially celebrities."
Gaba has never treated Perry, and notes she is not accusing him of a relapse, simply saying it's a possibility given his appearance.
Perry recently opened up about his drinking and drug addiction saying, "I was a sick guy," and admitted to being "painfully, painfully hungover" throughout his stint as Chandler Bing on the popular 90s sitcom Friends.
"…eventually things got so bad I couldn't hide it, and then everybody knew," Perry said.
"I've had a life of extreme highs and extreme lows. I was in the white hot flame of fame. From an outsider's perspective it would seem like I had it all. It was actually a very lonely time for me because I was suffering from alcoholism."
RadarOnline.com reached out to Perry's rep for comment, but got no response.