The Ex Factor! Lauren Silverman's Planned Move To Miami Thwarted By Former Husband Andrew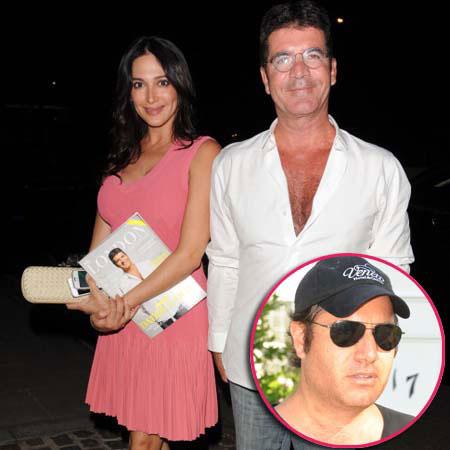 Lauren Silverman might not get to South Beach as soon as she'd hoped.
The 36-year-old socialite, who's more than seven months pregnant with Simon Cowell's son, has been planning a permanent move to Miami from her native New York, but her ex-husband Andrew Silverman will likely block the path, per the custody agreement they have over their 7-year-old son, Adam.
"She wants to move to Miami, where her parents live, but she can't because her son lives" and attends school in New York, a source told the NY Post. "And she can't take Adam out of the state, per her custody agreement."
Article continues below advertisement
Last month, witnesses told the paper they overheard Lauren and the music mogul "talking about buying property" in Miami, and "the number of bedrooms they would need" in a house if they were to settle down there. The publication also reported that Cowell, 54, has hired Lauren's father as an assistant with his organization, Syco.
In another twist complicating Lauren's plan, her custody agreement with her ex-husband, a real estate developer, demands the child not be around Simon -- with a $50,000 penalty should the rule be broken -- for at least another year.
Lauren's rep denied both the father's gig and her intent to move to Florida. Her attorney Bernard Clair, asked for comment on the story, told the paper that "details of the divorce settlement are private and confidential," adding he wouldn't dignify comments from "irresponsible individuals who are apparently invested in sowing misinformation to the media and public."
As we previously reported, Cowell and Lauren met each other seven years ago on a Barbados resort during her marriage to Andrew, who was pals with Simon at the time. The American Idol ace maintained what appeared to be a close friendship with the couple, as they were pictured together as recently as a year ago on a boating trip. Andrew was shocked after learning of their affair, and initially named Cowell as a co-respondent in his divorce papers, citing the adultery as the reason for the split.