Katy Perry & John Mayer Demand WHAT In Their Hotel Rooms?!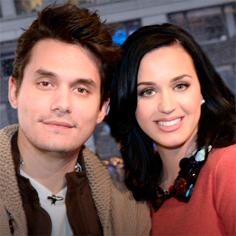 Celebrities are known for making outrageous demands backstage at their shows and in their hotel room, and it turns out Katy Perry and John Mayer aren't any different.
Mayer, 36, has some very specific requests for the high-end hotels he stays in, but it's Perry, 29, that really pulls the diva card.
According to a new report from Life & Style, prior to his arrival, Mayer requests that an aged bottle of Laguvulin 16 scotch, water, soda and a fruit platter be placed in his room.
Article continues below advertisement
To find out more about celebrities and their odd demands, click here.