Exclusive
Outrageous Celebrity Demands: Tons Of Booze, 5-Star Hotels, Organic Food & Starbucks Coffee Only!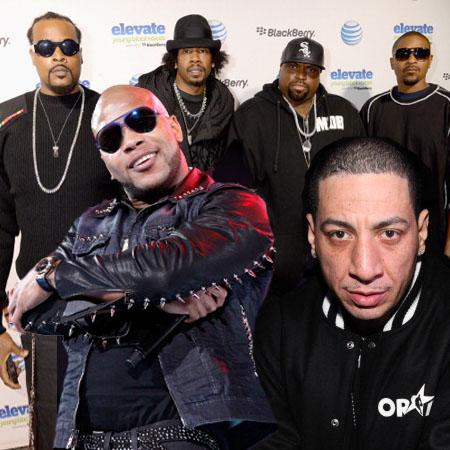 No one knows the outrageous demands of celebrities better than those who work behind the scenes with them — and one has exclusively revealed to RadarOnline.com what artists like Flo Rida, Kid Capri and Goodie Mob include in their appearance riders.
While most famous faces demand food and drinks in their green room, some celebs go overboard with super specific demands and fancy hotel accommodations.
When Flo Rida does a performance at an event, not only is he paid a whopping appearance fee but he also asks for an additional $800 per diem, as well as $300 per diem for his band and $100 per diem for his dancers.
Article continues below advertisement
Hotel accommodations for Flo and his entourage cannot be less than a five-star establishment within a 2-mile radius of the venue.
Once at the venue, his dressing room is required to have lighting that is "adequate for a relaxed atmosphere" and depending on the outside temperature, the desired temp in his room is 74-degrees Fahrenheit.
Along with a fully furnished dressing room, including a full-length mirror and a 42" flatscreen TV, Flo demands 12 pre-washed clean black hand towels and two pre-washed black face towels — among many other things.
For his performance he requests 6 bottles of inexpensive champagne for the stage as well as 2 dozen de-thorned red roses.
It's Starbuck's only for Flo, who also includes 24 bottles of Fiji water, 6 bottles of vodka, tequila, champagne and cognac, two pounds of CLEAN ice for drinks with an ice scoop, chicken caesar salad with no bacon, no eggs, no anchovies, no croutons, extra caesar dressing, 20 shot glasses, 50 fresh black hand towels and NO deep fried foods at any time in his rider.
Article continues below advertisement
Oh, and all meals should be made with or contain fresh organic produce when possible.
Kid Capri, world-famous DJ and rapper, is very specific when it comes to his lemonade, demanding Simply or Tropicana. For snacks in the dressing room, he prefers Wise Onion and Garlic Potato Chips with a large bag of Reese's Pieces.
Meals for Kid should consist of soul food ONLY, like chicken, mac and cheese, collard greens, rice and peas. No pork or beef.
Hotels accommodations must include 1 King suite and 2 single hotel rooms and must be at a four-star hotel that is no more than a 5-minute commute from the venue.
As for Goodie Mob — the hip-hop act consisting of Cee-Lo Green, Khujo, T-Mo and Big Gipp — they're a little more chill than other artists.
Standard suite furniture is acceptable to them, but they do require 2 banquet tables for food and they must be skirted and covered!
The four members demand 3 bottles of liquor, 1 case of Tyku sake, a case of beer and 12 shot glasses.
And randomly, 3 fresh lemons and a knife.