Bieber Bombs! Justin's Documentary 'Believe' Fails At The Box Office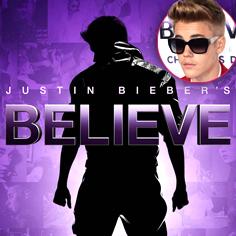 One day before his documentary dropped in theaters, Justin Bieber announced he was retiring -- but the stunt didn't drum up moviegoers as he'd hoped because Believe turned out to be a box office bomb, RadarOnline.com is reporting.
Open Road Films released Bieber's Believe on Christmas Day hoping to attract his large teenage fan base, but it failed next to the release of his highly popular Never Say Never documentary and didn't even rank in the top 10 at the box office.
Article continues below advertisement
In fact, Believe raked in a disappointing $1.25 million on Wednesday while playing at approximately 1,000 locations, losing out to holiday blockbusters The Hobbit, The Wolf Of Wall Street, Saving Mr. Banks and American Hustle.
Believe finished the day at #14.
In comparison, Never Say Never made a whopping $12.4 million on its opening day in Feb. 2011 when it opened at 3,000 theaters, and grossed an estimated $29.5 million for the weekend.
According to The Wrap, growing pains and the price of fame take center stage in Bieber's new documentary, but it seems fans aren't interested.
"My beloved beliebers I'm officially retiring," Bieber, 19, tweeted on Tuesday night.
UPDATE 2:15 p.m. PT: According to a distribution insider, Believe was initially only intended to screen in 500 theaters, but due to popular demand it was doubled to 1,000. "The budget for Believe was just under 5 million dollars and was always intended for limited release with minimum print and advertising budget," the insider said.
"Therefore, the film is actually a successful release and all involved are extremely pleased around its performance so far."