'You Can Never Be Too Thin!' Joyce Giraud Under Fire From Co-Stars For 'Promoting Anorexia'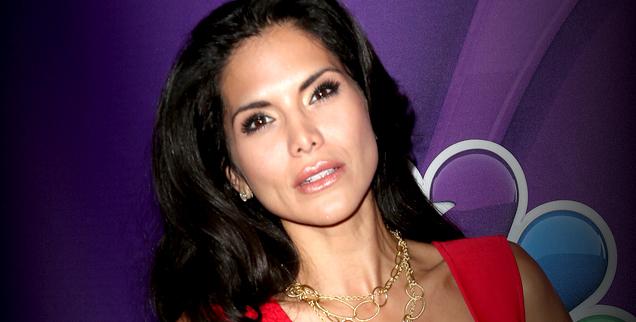 Is Joyce Giraud carelessly promoting eating disorders?
That's what The Real Housewives of Beverly Hills star is being accused of after making a throw-away comment about being thin.
Giraud caused the stir when she said, "You can never be too thin, too rich or too sexy," during Monday night's episode of her reality show.
The comment didn't sit well with her co-stars, including frenemy Brandi Glanville, who slammed the former beauty queen for promoting eating disorders.
Article continues below advertisement
"Joyce saying you never be too thin really bothered me, because in fact you can. Young women have enough problems with eating disorders like anorexia and bulimia, and then to have an ex-beauty queen perpetuate that one can never be to thin is just wrong," Glanville wrote on her official Bravo blog.
The line appeared to roll off Giraud's tongue, which is oddly familiar to her show tagline, which shepreviously claimed producers made her say.
"I think that Joyce may have a problem. Maybe instead of focusing on what she thinks my issues are, she should take a closer look at herself and her own issues… I think we will start to see some more of the former Miss Puerto Rico's true colors coming out," Glanville added.
RHOBH star Carlton Gebbia also took offense to the "too thin" comment.
"Joyce, didn't you just blame others for your tag line? Girls out there are dangerously anorexic. So yes Joyce you can be too thin, if you're promoting anorexia. Be responsible. Wrong message," Gebbia vented on her blog.
Giraud backtracked and tried to defend her comment.
"I am more than aware how superficial this quote is, but it is used more as a running gag in Beverly Hills than taken seriously," she wrote on Monday night.
"And for the record, I do believe you can be too thin, as I am the living example of someone who was bullied for being too thin.
"Finally you can see where my "tagline" came from. Trust me if I could, I would love to take that line back!" Giraud concluded.