Exclusive
Hilton-Lohan Feud: Paris' Brother Telling Pals His Face Is 'Permanently Damaged' After Alleged Brutal Beating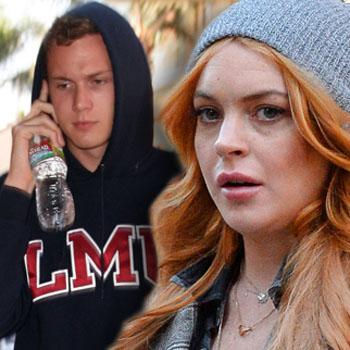 Paris Hilton's younger brother Barron is telling close friends his face was permanently damaged by Lindsay Lohan's pal, Ray LeMoine during a party at a Miami mansion last week, RadarOnline.com is exclusively reporting.
"Barron is slowly beginning to recover, but his injuries are brutal," a source told RadarOnline.com exclusively. "He is telling his friends and family that Ray caused permanent damage to his face, and he suffered several bone fractures in his face.
Article continues below advertisement
"His nose was broken and will require extensive surgery to repair the damage. The swelling will have to go down before any work is done to attempt to repair Barron's face. He is looking at multiple surgeries."
The New York native who clocked Barron Hilton early Friday -- purportedly at Lindsay Lohan's request -- might be on the lam to Cuba as officials seek to speak with him in connection with the incident.
After being released from the hospital in Miami, Barron hightailed it back to Los Angeles to meet with a top plastic surgeon to fix his battered face.
Barron has told cops the attack was ordered by Lohan, 27, who was supposedly upset after being told he'd trash talked her. She has steadfastly denied any involvement.
According to initial reports, witnesses told police that the suspect told Hilton he wanted him to leave, and hit him in the face with an unknown object. The suspect then fled in a dark green SUV.
In the meantime, Paris Hilton's not giving the Mean Girls star the benefit of the doubt, as she's thrown down the gauntlet, saying on her Instagram account she'd pursue legal avenues for the offense to her flesh and blood.
"They both will pay for what they did," the "Stars Are Blind" singer vowed. "No one f***s with my family and gets away with it!!"