Exclusive
Denise Richards To Meet With Child Protective Services Over Abuse Allegations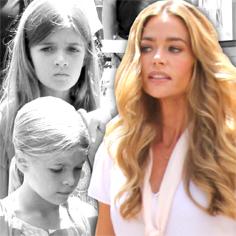 Article continues below advertisement
The Wild Things actress has three daughters — two from her marriage to Sheen, Sam, 9, and Lola, 8, — and an adopted daughter, Eloise.
"It has been alleged that Denise not only physically abused the children, but neglected them as well," a source close to the situation said.
"This is being taken very seriously by Denise. To say she is upset and disgusted by Brooke's actions are an understatement."
The source added that no proof to substantiate Mueller's claims has been presented.
"But under the law, the claims must be investigated," the insider added.
"Social workers might want to interview Denise's daughters and Denise will fight that. Her daughters don't need to be dragged into this drama. They are children who are very well cared for and loved."
The source also questioned the timing of the report, given Richards, 42, hasn't seen the Sheen-Mueller twins in two weeks and Mueller has had no contact with Richards' daughters either.
Charged the source: "Denise now knows definitively that she made the best decision for her family by giving up being the temporary guardian for Bob and Max. The chaos and never-ending drama that follows their lives — because of their mother — just made it impossible for Denise's own family to exist like a normal one."