X-Odus! Demi Lovato Is Leaving 'The X Factor'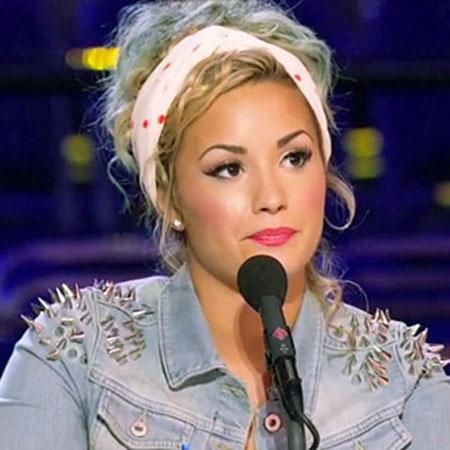 Demi Lovato has been "eliminated" from The X Factor and will be leaving her judges' chair after two seasons.
Sources revealed that the show's demanding schedule conflicts with the singer's plans for 2014 and she made the decision to resign.
"She plans to spend next year completely focused on her music," an insider revealed to People.
"She had a great run and a good time."
The singer, who managed to beat her addictions, eating disorder and self-harm issues, served as a judge for two seasons and is about to headline her first arena tour, which kicks off Feb. 9 in Vancouver.
Article continues below advertisement
Despite her new-found success, Lovato admitted that she still struggled with seeing herself on camera.
"It is still hard being in front of the camera when you have suffered from eating disorders, and I still don't watch my episodes. It is hard," Lovato told reporters backstage at the X Factor in November.
"I think ultimately my main thing is singing," she said. "Maybe movies once in a while, if the right role comes along."
The "Heart Attack" singer also revealed that after a busy 2013, she needs a break.
"I will take the month of January completely off!" she said.
"I want to vacation! I want to watch crime shows on my DVR on my couch ... I need to do some exercising and I don't really have time to do it. I love horseback riding and never get to do that stuff, but January is my time to do all of that."