'Buzzed' Chelsea Handler Donates $100K At Gala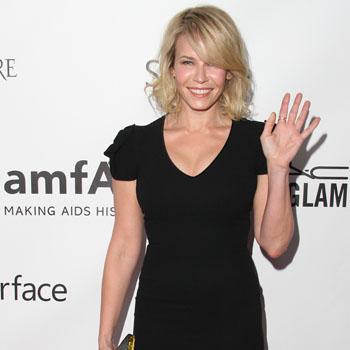 Chelsea Handler had a few too many drinks and took drunk shopping to a whole new level on Thursday night, getting "buzzed" at an event and dropping a whopping $100,000 for charity.
The acid-tongued comedienne was one of the hosts at the amfAR's AIDS Gala where she admitted that she had a few drinks before making the generous donation.
"I'm going to give $100,000," Handler told the crowd.
"I hate going to these things. You get a little buzz going and then whoopsy! I have a traveler's che-que in my car," The Wrap reported.
Article continues below advertisement
The always glamorous Sharon Stone was also wrangling dollars from attendees, getting two people to each donate $500,000, and Handler tried to up the ante even more
"Does anybody want to give two dollars? How about 1.50?," she quipped.
The Chelsea Lately host made a series of off-color jokes during the night, explaining why she was boozing it up.
"We're going to drink because nobody is going to bid on a signed Elton John kidney stone when they're sober."
"A lot of people think that this is a fight that has already been fought and won, or that AIDS is only a problem in other countries, or that Matthew McConaughey and Jared Leto cured AIDS down in Texas. But they didn't."
"I have a lot in common with Sharon Stone, because we both accidentally showed our vaginas and became famous. Hers was in a movie, mine wasn't."
"You may know (Lily Tomlin) from her acclaimed one woman show, 'Search for Signs of Intelligent Life in the Universe.' I host a show on the E! network and the Kardashians are also on that network, so I'm here to tell you that the search for intelligence is over."
Article continues below advertisement
"Mr. Cole, Kenneth, was gracious enough to come by my show today (promoting amFAR) and he gave me … one pair of shoes. For somebody who has a shoe empire, I'd say that's a little Jew-ey. I don't know if you are a Jew, but you're acting like a Jew, and tonight's not the night for that….so baruch atah.."
She did strike a sincere note during the evening, discussing why the organization is raising money to cure the disease.
"If you ask any of the 60,000 Angelenos or the 1.2 million Americans who are living with HIV/AIDS, they'll tell you that it's still a very real problem. That's why we're all here tonight to help find a cure and end the AIDS epidemic once and for all."