Exclusive
Partying Hard? Charlie Sheen HALTS Production On 'Anger Management' -- Blames Laryngitis!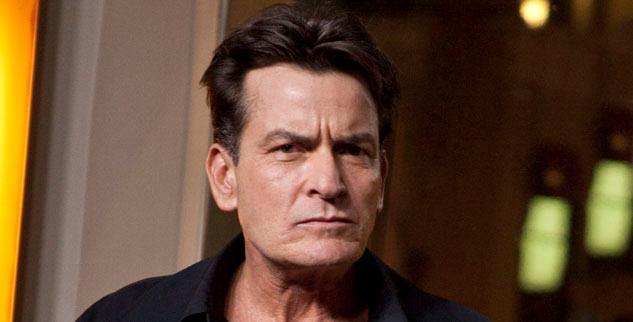 Charlie Sheen was forced to miss work for two days last week, and only put in half-days of filming Anger Management this week because the self-proclaimed warlock has contracted a nasty case of laryngitis, RadarOnline.com is exclusively reporting.
"Filming with Charlie came to a halt last week for two days because he had come down with a nasty case of laryngitis. He was unable to talk at all last week, and has only worked half days this week because Charlie's voice isn't 100 percent," a source close to Sheen told Radar.
Article continues below advertisement
"It has essentially shut down production because Charlie is in all of the scenes of the FX show."
Counters another Sheen insider, "The reason he got laryngitis is simple. Charlie has been partying non-stop ever since Brett came onto the scene.
"There is a constant stream of cars coming and going from his Beverly Hills estate. It's the same pattern of behavior that led to the infamous 2011 meltdown."
It's the latest setback for the mercurial actor, after three of his most trusted advisers quit their respective posts last week, amidst concerns about Sheen's new relationship with porn star, Brett Rossi.
Longtime manager Mark Burg, publicist Larry Solters and entertainment lawyer Jake Bloom resigned after expressing their concern about Sheen's girlfriend.
"His team expressed concerns over the relationship… He was not happy with being questioned about who he was dating, so Charlie fired them all. Brett had also encouraged Charlie to get rid of Mark, Larry and Jason because she believed they didn't like her and were sabotaging the relationship," the source previously told Radar.
"Brett is calling all the shots in Charlie's life at the moment and they have only known each other for six weeks! People close to Charlie believe the relationship will eventually fizzle out, but his career could be in tatters by that point."
Burg and Sheen have fallen out many times in the past, most notably during Sheen's epic 2011 meltdown which saw him lose his multi-million dollar job on Two and a Half Men.