Too Big For Her Beverly Hills Designer Boots? Brandi Glanville Claims There Would Be No 'RHOBH' Without Her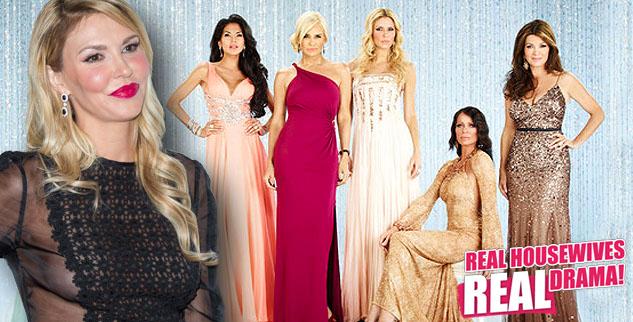 Article continues below advertisement
"Honestly, if Carlton Gebbia and I hadn't kissed, I hadn't said this stupid joke against Joyce Giraud and Lisa Vanderpump and I hadn't gotten into a fight, we wouldn't have a show. I'm just being honest.
"It's hard to be me!"
Speaking about her on-air persona, Glanville said she's at a disadvantage because Bravo doesn't show her "softer side" -- being a single mother.
The 41-year-old model revealed that she'd love to have her two children, Jake and Mason Cibrian, on the show, but her ex-husband Eddie Cibrian won't allow it.
"It's beyond frustrating… I'd have them on the show," she said.
"I was trying to explain to my ex-husband that I'd only have them in the background at my house with me and not with crazy b—ches that I don't trust that could say something that could harm them, but it's just a no go, unfortunately."
Despite all the drama, Glanville is taking it all with a grain of salt because the show pays the bills.
Said Brandi: "I've been blessed in the opportunities I've been given through the show. You have to take the good with the bad. It sucks, but at the end of the day, I'm shopping for a new home."