Brandi Glanville Says She Isn't Racist: 'I've Dated African American Men'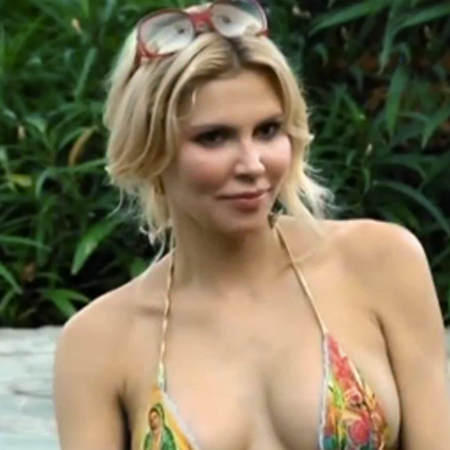 Article continues below advertisement
While she called into Andy Cohen's show Watch What Happens Live to defend herself against charges of racism, she also used her Bravo blog to say that she didn't really want to keep apologizing for the slur.
"First and foremost, I really do want to sincerely apologize and say I am truly sorry for the insensitive joke I made about Joyce not getting in the water and to anyone of my friends or fans of the show I offended," the 41-year-old reality show star wrote.
Then, using her nemesis LeAnn Rimes' excuse that social media pressures are getting to her, Brandi continued her apology and explanation.
"I generally tend to speak before thinking, which is something I wish I could change about myself. But it has been 41 years now and I don't really see that happening. I generally feel like the more you protest about something the guiltier one usually looks, but after looking at social media (which is ruining all of our lives BTW) I guess I need to prove myself a little further."
Article continues below advertisement
Brandi continues, explaining that she has dated African American men in the past, and that she obviously isn't a racist.
"To start off, I have been in several romantic relationships over the years with African American men and still have close relationships with those ex-boyfriends even now. For over 20 years now, I have had girlfriends from pretty much every ethnical background. Sometimes (actually a lot of times) these girlfriends and I joke inappropriately with each other. These jokes are clearly not ready for TV."
As RadarOnline.com previously reported, Joyce was outraged with Brandi's comment and wrote in her own Bravo blog "How dare she put black people in a box!"
"My great grandmother was black. So yes, I'm proud to say I'm a mix and very proud of my African lineage as well! But even if I didn't have it in my blood I would still not tolerate her racial remarks. She stereotypes and labels because I tell her I can't swim," she said.
Do you believe Brandi's apology? Tell us in comments.