Exclusive
Brad Pitt's Charity Under Fire As 30 Make It Right New Orleans Homes Rot From The Inside Out!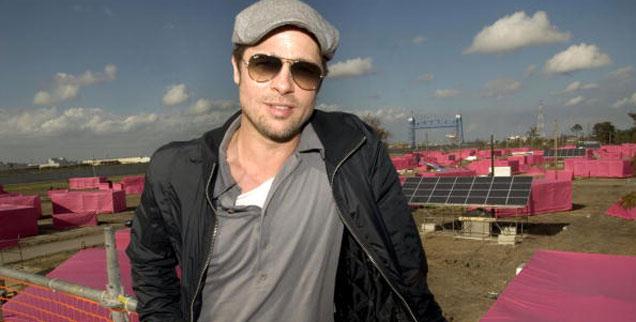 Article continues below advertisement
Reps for Make It Right have laid the blame on the lumber, from wood company TimberSIL. A unique non-burning glass-and-wood blend, it had been guaranteed for 40 years, but now will be replaced at a cost of $150,000 to Make It Right.
"It was unable to withstand moisture, which is obviously a big problem in New Orleans," Make It Right rep Taylor Royle told the New Orleans Advocate. Pitt's charity is now reportedly considering legal action against the company. (TimberSIL and Make It Right did not respond to RadarOnline.com's requests for comment on the situation.)
Meanwhile, Verrett tells RadarOnline.com that the wood on her home has already been replaced with yellow pine.
"It didn't take no time at all," Verrett, who has been living in the home for just over four years, tells RadarOnline.com. "It's just like they said. If something's wrong, they make it right. We are very happy with our Make It Right home."
However, others can't say the same just yet. Homeowner Gloria Guy told WDSU News New Orleans, "They replaced a lot of houses but they ain't replaced mine. They're supposed to come pretty soon and do it."
In all, according to reports, 30 homes will require reconstruction.
Pitt has said he gets "far too much credit" for the charity's rebuilding efforts, even though he is the poster boy.