Out Of Season So Soon?!? Grinch-y Anna Wintour Tosses Spacious Xmas Tree BEFORE December 25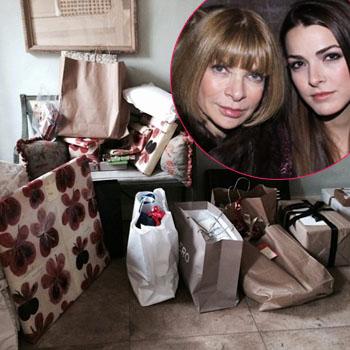 Fashion guru Anna Wintour "threw out her tree before Christmas because it was too messy," her daughter Bee Shaffer shared in an Instagram post Wednesday.
In place of a missing tree, Shaffer showed off a pile of gifts her influential neat freak mother, 64, had given her for the holiday.
The powerful Vogue editor, who lives in a 19th century townhouse in New York City's Greenwich Village with her partner Shelby Bryan, had previously hosted a holiday party at the home.
Article continues below advertisement
Shaffer, 26, has been involved with the entertainment industry, formerly working for Glee's Ryan Murphy, and currently serving as a segment producer for NBC's Late Night with Seth Meyers.