Exclusive
It's Back On: Paris Hilton's Brother Schedules Meeting With Miami Cops To Discuss Alleged Beating At Lindsay Lohan Party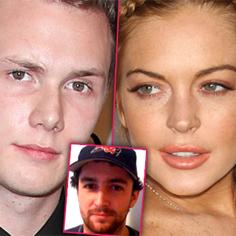 Article continues below advertisement
"Barron Hilton's lawyer contacted us yesterday (Tuesday) and a meeting is being scheduled for Mr. Hilton to give a formal statement about the incident," Sergeant Bobby Hernandez of the MBPD told RadarOnline.com.
It's a turn of events in the ongoing fiasco, after Hilton had been threatened with the release of "incriminating photos" that showed him in the hours before he was beaten up in Miami. Earlier this week, he'd decided NOT to speak with the police about what happened.
"He has been made aware that there incriminating photos, that if released, could tell a very different side of what took place at the home," one source previously told RadarOnline.com.
Meanwhile, Sgt. Hernandez told RadarOnline.com the 27-year-old troubled actress -- on probation in Los Angeles -- so far isn't in any hot water over the incident.
He said, "Lindsay Lohan hasn't been implicated at all as being involved in the incident. There are no suspects in the case, and no arrests are pending."