Angelina Jolie Could Be Called To The Stand In Stunt Double's Phone Hacking Lawsuit Against Rupert Murdoch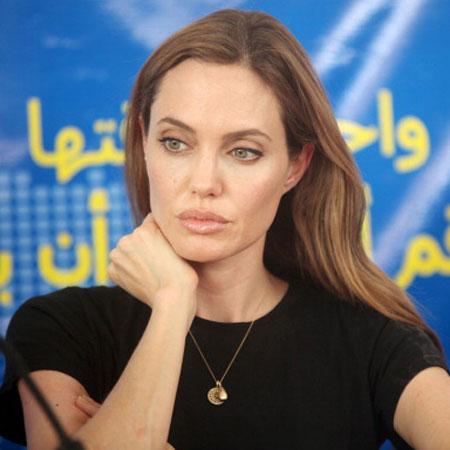 Angelina Jolie might be called to testify in the trial of her one-time stunt double Eunice Huthart, who's filed suit against News Corp. in the United States in connection with the hacking scandal that led to the shuttering of News of the World, and RadarOnline.com has all the details for you.
Huthart is Jolie's friend, godmother of her daughter Shiloh and stunt double in the film Mr. and Mrs. Smith (where Jolie and Brad Pitt's romance sparked). Her lawyers said in court docs that the News of the World investigator illegally hacked into her cell phone messages to glean info about Brangelina.
Article continues below advertisement
Huthart said in legal docs that the company's compensation plan to victims in the U.K. is "unfair;" and that American courts should rule on it both to make a statement about the "increasing threat to privacy;" and because a number of potential witnesses, "such as Ms. Jolie, are located in California."
She noted that the reason News Corp. employees invaded her personal devices was "derived entirely from her personal and professional relationships to celebrities, such as Jolie and Brad Pitt, which are a product of her Hollywood-based career," adding that "her professional reputation within the California-based television and film industry" took a hit as result of the incident.
"Because she did not receive messages her professional reliability was compromised, and because confidential information from messages on her voicemail was published, her discretion and trustworthiness were compromised," her legal team said in court docs.