Wynona Judd Opens Up About Her Husband's Bloody Bike Wreck: 'I Saw The Leg … Go All Over The Road'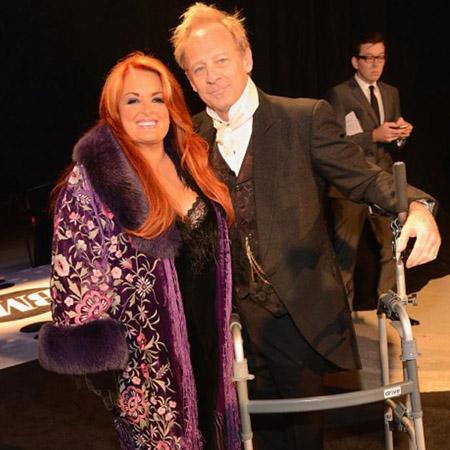 Article continues below advertisement
Just seconds before the crash, neither Judd nor her husband could have predicted that their lives were about to change forever. It was, "the best day … 70 degrees, beautiful sky, we have a gig that night," Judd remembers. "Loving each other and a Harley ride with friends and just this beautiful open space in South Dakota. Roads for miles. Wind in the hair, he's ten feet in front of me …"
Then suddenly, "… it went from that to the sound like a tornado that you never forget," Judd says. "I will never forget that smell nor that sound coming from two vehicles colliding, and me going on past thinking, 'Is he alive or dead? I have no idea.'"
"I dropped my bike and I run back and he's just lying there," she remembers. "I hear nothing. And then I hear the most beautiful sound on earth and that is him breathing. And I got on my belly and looked right in his eyes, 'cause I knew if he closed his eyes that he would bleed out and that was it."
Though the extent of his injuries was not yet clear, Judd had been riding behind him at the time of the crash, and says, "I saw the leg shatter and go all over the road." The remainder of his leg was eventually amputated, and he had to learn how to walk again.
Article continues below advertisement
"You just feel so helpless," Judd says of the process. "All you can do is hold his hand or tell him a story or just be there. I became his nurse, my glasses at the end of my nose, pushing saline up into the gaping wounds and wrapping them. I became a nurse like my mother. I went from wearing the cute newlywed clothes to wearing cotton that had crap all over it, hair in a ponytail, and rolling up my sleeves for the man I love. The bottom line is it makes or breaks you. You realize that you're bonded in a life. When I said I do, I never dreamed I would go through as much as I did as soon as I did."
But Judd says they're all the better for it. She insists, "It made us so strong that i dare anyone to try and come between us. We are almost bulletproof at this point. …For better or for worse. I was thinking of for better or for worse like when we were eighty. I didn't expect it to be two months into our marriage."
Now that Moser is walking again, the two are about to embark on a tour, "A Simpler Christmas," starting on December 3.