Missing Susan Powell's Father-In-Law Trying To Avoid Paying $1.8 Million Judgment To Victims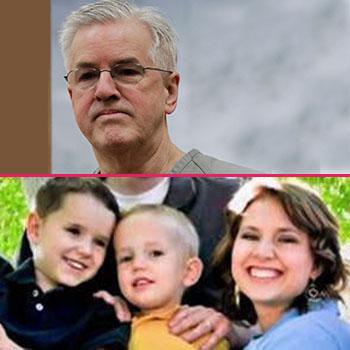 The father-in-law of missing Utah mom Susan Powell is back in court fighting to have a judge set aside the $1.8 million fine he must pay to the two young girls who were his victims in the case where he is serving a 30 month sentence for voyeurism.
Susan's body has never been recovered and her two sons, Braden and Charlie, were murdered by their father, Josh Powell, in a brutal slaying in his home.
Josh's father Steven Powell has often been suspected of having knowledge about her disappearance.
Article continues below advertisement
Steven was convicted in 2012 of 14 count of voyeurism for taking pictures of two young girls who lived in his neighborhood, unrelated to his missing daughter-in-law. He was ordered to pay the fine but has not made a single payment and asked the judge to set aside the payments.
He is representing himself in the legal proceedings and told the judge the damages awarded are "excessive, both in terms of defendant's resources and of plaintiff's claims," according to the Salt Lake Tribune.
Steven accused the settlement amount of being so large because "the verdict must have been the result of passion or prejudice."
He said that he was unaware of the settlement amount because he is in jail and was not informed of the amount and asked the judge to throw out the amount and set a new hearing.
As RadarOnline.com previously reported, Steven was found to have in his possession thousands of sexually explicit photos of Susan, which were taken without her knowledge.
Steven's son-in-law, Kirk Graves, who is married to his daughter Jennifer, has been outspoken in his criticism of the incarcerated man.
"From the beginning we all felt he had some involvement with her death, either helping Josh or with the cleanup after the fact," he said.