'I Never Saw Her Do Drugs' Nigella Lawson's Ex-Husband Testifies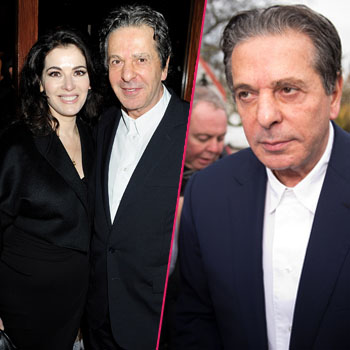 Nigella Lawson received some surprising support from her billionaire ex-husband in court Friday, during the trial of the former couple's assistants.
Charles Saatchi testified that although he believed his celebrity chef ex had taken drugs, he'd never actually seen her do it.
Lawson's alleged use of cocaine and marijuana has been a hot topic in the fraud trial of Francesa and Elisabetta Grillo.
The sisters were originally assistants to Lawson and then went on the payroll of her husband's company. They stand accused of embezzling more than $1 million, accomplished by charging luxury personal purchases on his company credit cards. Their only approved use of the cards was for household expenses.
Article continues below advertisement
As RadarOnline.com has reported, their lawyer is claiming that Lawson knew about the expenditures and allowed them to happen in return for the women keeping her alleged drug use secret from her then-husband.
GALLERY: Cooking Up Trouble! 11 Celebrity Chefs Scandals
Saatchi did testify that he found the Grillo sisters' allegations about his ex-wife "compelling" but had no hard evidence that they were true. The judge in the London trial has already ruled that Lawson can be called to the stand and grilled about drug use.
Lawson's cooking competition show, The Taste, returns for a second season on ABC in January.