Nigella Lawson Called 'Habitual Criminal' & Drug User By Lawyer Defending Two Former Assistants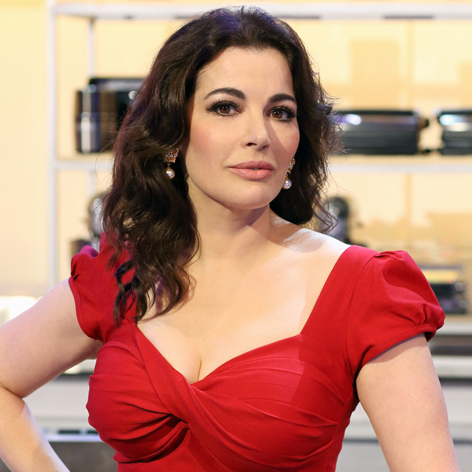 Nigella Lawson is being vilified in a London courtroom, with her alleged daily drug use the shocking drug use the talk of the celebrity cooking world.
Two of her ex-husband Charles Saatchi's former assistants, sisters Francesca and Elisabetta Grillo, are on trial for allegedly stealing $480,000 from the billionaire businessman by making lavish purchases for themselves on his corporate credit cards.
But their attorney said in court Wednesday the woman had a "tacit understanding" with Lawson that they could use her husband's credit cards for personal purchases as long as they kept her drug use secret from him.
Article continues below advertisement
The attorney is alleging Lawson, one of the judge's on ABC's cooking competition, The Taste, used cocaine, marijuana and prescription drugs every day.
"The defendants' case is that Nigella Lawson lied to her ex-husband about her drug use and the expenditure incurred by the defendants," Metzer said.
GALLERY: Cooking Up Trouble! 11 Celebrity Chefs Scandals
The Taste star "was fearful of Mr. Saatchi's reaction if he knew about the extent of the expenditure and drug use. There was a culture of secrecy within Nigella Lawson's marriage."
MORE ON:
Celebrity Justice
Metzer requested that he be allowed to bring Lawson to the stand and Judge Robin Johnson said he would allow the chef to be grilled about her drug use.
Earlier, an email from Saatchi to his ex-wife was leaked in which he called her "Highgella" and said she was "off her head on drugs."
In June, Saatchi and Lawson made international headlines when they got into a fight at a London restaurant and photos were taken showing Saatchi with his hands around his crying wife's throat.
Saatchi was issued a "caution" by British authorities, a formal warning that could be used in any future action against him.
They've since divorced.
Lawson's reps have called the drug allegations against their client "totally scurrilous."
The trail continues on Thursday.