Miranda Lambert's Secret DUI Shame Exposed: Hard-Partying Brother Jailed For DUI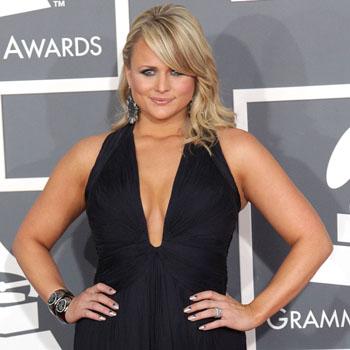 Miranda Lambert and her husband Blake Shelton have built their country careers on their lust for liquor: Miranda even has a song called "Jack Daniels." But now, a new report in the National ENQUIRER has revealed that booze put her little brother behind bars! "Both Miranda and Blake put themselves out there as these hard partiers who revel in the high life and brag about how much they drink," a source tells the mag. "Little do people know, it's been a problem for one of their family members."
Article continues below advertisement
According to court documents obtained by the ENQUIRER, the country queen's little brother, Leslie "Luke" Adams Lambert, 25, was arrested for DUI near his home in Austin, Texas, in May, 2010. Police measured his blood alcohol level at .144, well above the state's legal limit of .08. He also admitted to have popped a Lexapro pill. Though prescribed for anxiety disorders, Lexapro can cause dizziness or drowsiness when used recreationally.
Luke was forced to serve twelve days in jail after his arrest, and lost his license for 90 days after pleading "no contest." He also had to pay court costs.
In the years since, his sister and her hard-partying husband have continued their boozy banter. Shelton frequently discusses his drinking on The Voice, and posts about it on Twitter. Amid reports she was sending him to rehab earlier this year, he tweeted, "Incorrect. She sent me to the liquor store!"
MORE ON:
National Enquirer
Article continues below advertisement
Some feel that with the family's history, all the joking is in bad taste.
"This kind of drinking horseplay between Miranda and Blake is irresponsible at best, reprehensible at worst," one source tells the ENQUIRER. "… That's why she's kept it under wraps. People would be outraged. Her brother could have killed himself -- or someone else."
"Miranda could have done a lot of good talking about the consequences of her brother's drinking because there are kids who hang on her every word," the source continues. "Instead, she's kept it secret."