Jealousy! Drinking! Blake Shelton Spills The Truth About His Marriage As New Report Accuses Miranda Lambert Of Betrayal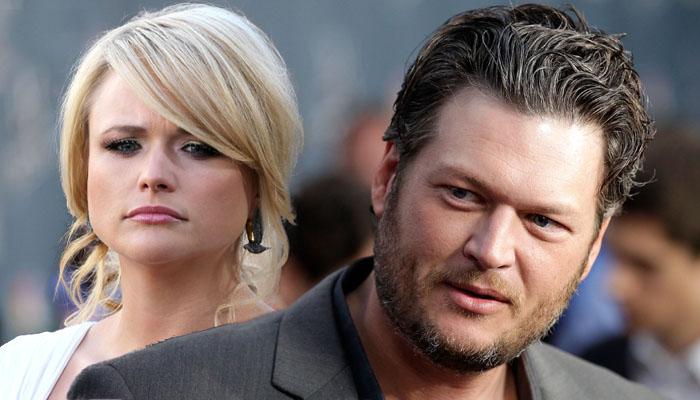 Blake Shelton admits to one bout of bad behavior toward his wife Miranda Lambert – and only one.
As reports and rumors continue to swirl about the couple's relationship being in trouble, all Shelton admits in a new interview is that he teases his wife mercilessly – even to the point of making her believe one of her dogs ran away.
"I just can't get enough because she gets irritated so quickly," he told People magazine.
Article continues below advertisement
And while his sense of humor is intact, The Voice judge admits dueling schedules that cause periods of separation can be problematic for the couple.
"We won't go more than two weeks without seeing each other," he says in the new interview with People, admitting it has been very difficult to keep to that rule. And it is Lambert who more often than not is making the effort to fly to Blake.
Their marriage has come under intense scrutiny lately and Blake admits he is the jealous type. "I guarantee you if I saw some guy flirting with my wife, it would p*** me off," he told People.
MORE ON:
Celebrity Romance
In a new report, Lambert is accused of "betraying" Blake by falling for Eric Church in 2010, right after she became engaged to Shelton. "She just wouldn't keep her hands off Eric," claims a source to Life & Style magazine.
But Shelton says their marriage is so open he offers his wife his phone for her to look through, the ultimate proof of modern-day fidelity!
"I have nothing to hide from you," he says he tells Miranda.
"That's always been our policy: 'Here's my phone. Go through it,'" he told People.
Reports have circulated that Miranda has been known to drink because she's lonely and the marriage is on the brink. But Blake insists that none of it is true.
In fact, he says in the new interview, that he's thinking about expanding the family with children.
"Learning not to be selfish is what has changed in me the most since being married," he says.