Exclusive
Trolls Target Michael Jackson Sex Accuser Gavin Arvizo As He Prepares To Get Married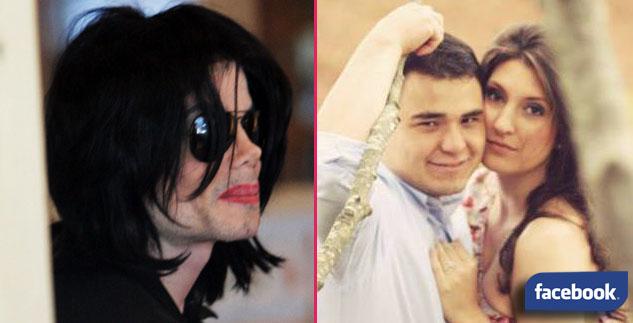 Twisted internet trolls are targeting Gavin Arvizo, the young man who as a teenager accused Michael Jackson of sexually abusing him during sleepovers at the King of Pop's Neverland Ranch, as he prepares for the happiest moment of his life — his wedding day.
The vile messages appeared a Facebook page devoted to seeking vindication for the Thriller hit maker, who died of acute propofol and benzodiazepine intoxication after suffering cardiac arrest at his Los Angeles home in 2009 , RadarOnline.com has exclusively learned.
Article continues below advertisement
One Jackson admirer declared: "Words cannot express how much I hate these people… Every time I see them, my blood boils."
While another fiend raved: "All those who wronged MJ and went unpunished... will still be punished by Gods laws in his court!"
And a third stated: "It has perhaps not occurred to Gavin's wife to be that he is a man that is incapable of compassion. Michael saved his life and he worked hard to destroy Michael. He will do the same thing to her."
Others left similar messages abusing Arvizo.
RadarOnline.com has confirmed that Arvizo will wed his girlfriend of more than two years, Shelby Lynn Drake, the daughter of a minister, in Georgia later this month.
They began dating on February 20, 2009 and got engaged on April 7th, 2013, according to Drake's Facebook timeline.
Arvizo has rarely been seen in public since the 2005 molestation case ended.
In a 2010 interview, Santa Barbara Senior Deputy District Attorney Ron Zonen, who prosecuted the Arzizo case, revealed details of the accuser's new life.
Article continues below advertisement
"He's a deeply religious young man, in a relationship with a young woman, for about two years, the daughter of a minister," Zonen said.
"He attends church on a regular basis. He doesn't drink, doesn't do drugs. He's delightful in his presentation."
READ: MJ's Secret Diary Bares Desire To Be 'Immortalized' & 'The Greatest Ever'
At the time, Zonen said Arvizo was a third-year student at a very prominent university on the east coast and intended on going to law school.
"He's an Honor student who has a 3.5 GPA, and a double major in Philosophy and History," Zonen added.
"He's really doing remarkably well. He has never asked for or taken a penny from anybody about any of the activity of this case. Never. There are standing offers from the press for his story for enough money that would cover his tuition, which is considerable, never mind that he's on a 50% scholarship. But he has never taken a penny from anybody and no intention of doing so. He's accruing debt like college kids do today, but he's doing just fine."
Article continues below advertisement
In the 2003 television documentary, Living with Michael Jackson, Arvizo was seen holding Jackson's hand and snuggling his head in his lap as he talked about sleeping in the pop star's bed.
Later, it was Zonen who told the court that "something terribly illegal" happened at Neverland.
"They rode rides, went to the zoo, ate whatever they wanted – candy, ice cream, soda pop. There was only fun," Zonen said, in a statement to the jury, according to court records. "At night, they entered into the world of the forbidden. They learned about sexuality from someone only too willing to be their teacher."
Jackson was ultimately cleared of conspiracy to commit extortion, false imprisonment and child abduction, child molestation and giving a child, Arvizo, then 13, an intoxicating drin