Did She Diss Scientology? Lisa Marie Presley Admits She Had 'Blocked View Of Reality' Until She 'Got Rid Of Nuts In My Life'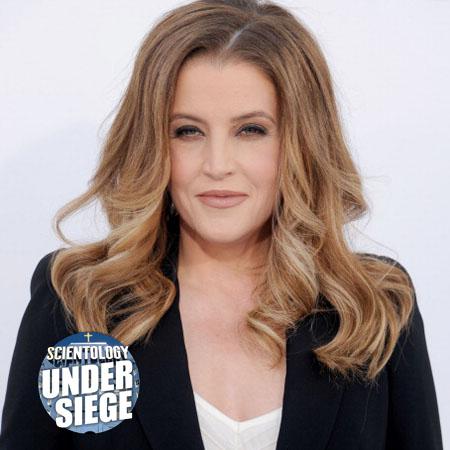 Lisa Marie Presley implies she's defected from Scientology in a new interview, longtime church watcher Tony Ortega writes in a new blog.
Discussing her 2012 song "So Long" with CBS' omg! Insider, Elvis' daughter told the show's Kevin Frazier the tune's topic matter was "pretty self-explanatory." (The lyrics in question to the tune? "This here is a city without lights/ Those are all the people without eyes/ Churches, they don't have a soul/ Soup for sale without a bowl/ Religion so corrupt and running lives/ Farewell, fair weathered friends/ I can't say I'll miss you in the end.")
Article continues below advertisement
She told CBS, "I had a very obscure and actually completely blocked view of reality for a very long time.
"So, when I got rid of all these nuts in my life and these -- whatever, they're crazy … people -- away, that I was like, 'OK, I'm going to go find out what's really going on out there."
Ortega wrote that "although the word 'Scientology' was never uttered by Frazier or Presley, it's only too obvious that her answer is all about leaving the church.
"And what an answer."
Ex-Scientology spokesman Mike Rinder told Ortega he thought Presley was "less circumspect than I have heard her before, about her views of the church."