Exclusive
Charlie Sheen's Ex-Wife Brooke Mueller Is Only Being Drug Tested TWICE Per Month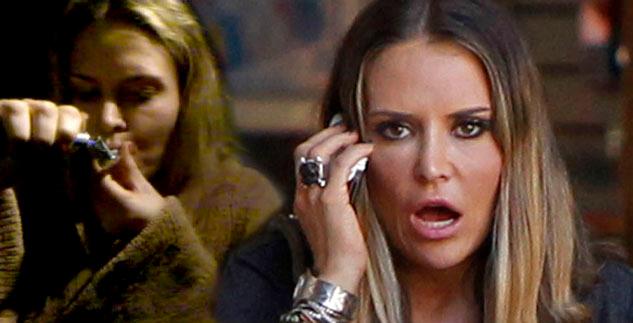 Article continues below advertisement
"It's unclear if the tests are even random and Charlie fears Brooke is given a heads up about when the test will take place," a source with knowledge of the situation told RadarOnline.com.
"To Charlie, it's absolutely shocking that someone with Brooke's extensive drug addiction and the fact that she previously lost custody of the boys because of it, is only being tested twice a month.
"Someone with Brooke's history should be tested at a minimum of three times a week, randomly, even in the middle of the night."
Mueller -- who starred in the 2011 Oxygen series The World According to Paris -- submitted to a drug test when she left rehab, providing a hair test, an insider confirmed.
It's the latest twist in the custody battle between the Anger Management star and his third ex-wife, which exploded Friday when Sheen called Mueller an "evil and pathetic über loser wh*re."
As RadarOnline.com reported, Sheen posted a blog on Thursday night, Halloween, during which he called the Department of Children & Family Services workers in the Sheen-Mueller case "inept and retarded doosh bags."
Article continues below advertisement
He called the process that he engulfed his twins, Bob and Max "an abhorrent d**k dance that has NOTHING to do protecting any child."
Sheen, 48, wrote that DCFS workers are "swayed by the evil and pathetic über loser wh*re that calls herself Brooke," promising "there will be a reckoning" and "a whirlwind."
A source close to Sheen said: "DCFS is absolutely failing the twins by only having Brooke tested twice a month."
Mueller, a Palm Beach socialite, 36, lost custody of the twins because she had been in rehab since May after she overdosed of crystal methamphetamine and was placed on an involuntary psychiatric hold.
Bob and Max were subsequently placed in custody of Sheen's second ex-wife, Denise Richards.
Sheen is now planning to pursue either full or shared custody with Richards, 42.
"Charlie feels that it's only a matter of time before something horrible happens to Brooke and that their sons could be in danger for their own lives whenever they are with her," the source said.
"These are innocent four year old boys who don't deserve this type of chaos in their lives."