Camille Grammer Unable To Serve Temporary Restraining Order On Ex-Boyfriend Dimitri Charalambopoulos... As He DENIES Hitting Her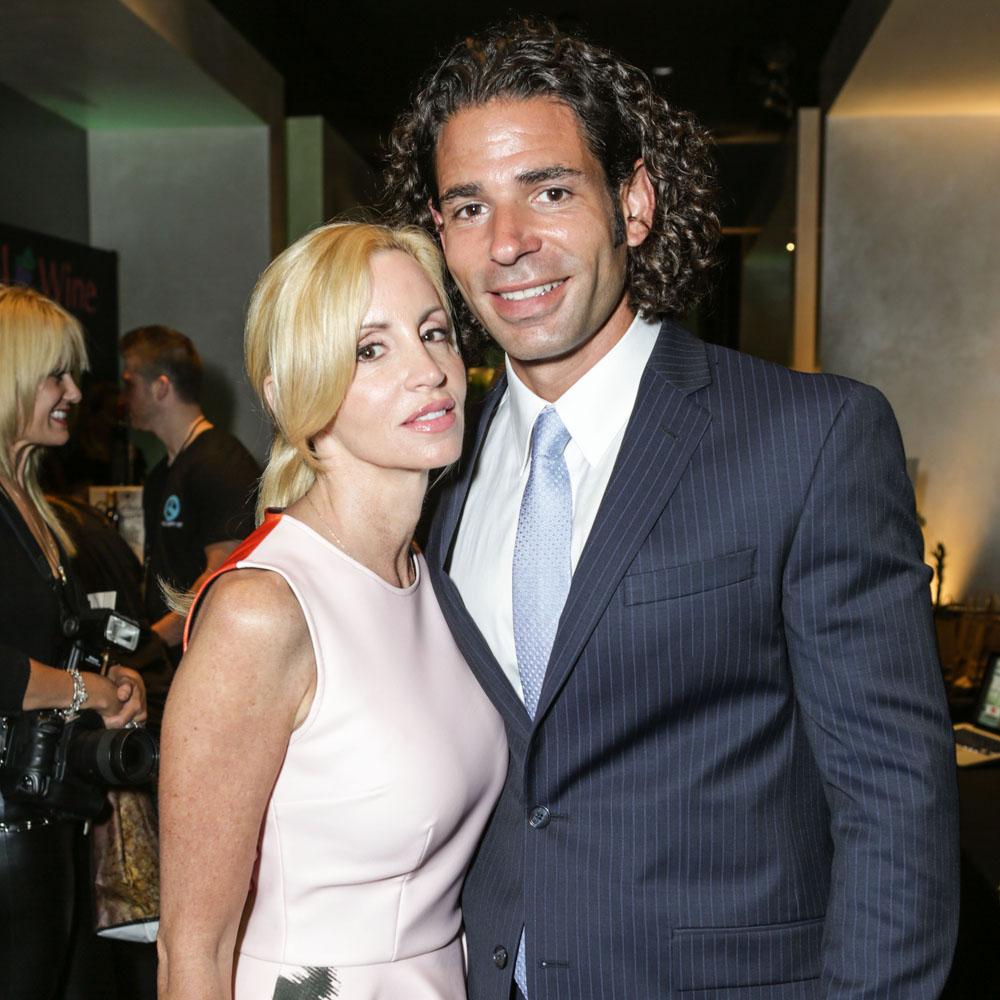 Article continues below advertisement
Since being granted the TRO, Grammer has had "multiple process servers attempting to serve Dimitri in Texas, where he lives. Dimitri has been dodging service, and appears to be in hiding," a source told RadarOnline.com. "Multiple attempts to serve Dimitri at his home, at his office, and other places he frequents have been unsuccessful.
"If Dimitri doesn't have anything to hide, why is he avoiding service? If Camille is unable to serve him by the hearing date on November 19, the TRO expires, and she would have to apply for a new one all over again."
As we previously reported, Grammer said in court docs that Charalambopoulos "succeeded in pulling out swaths of my hair and gave me a large, painful contusion on the side of my head," then "squeezed my nose between his fingers and pushed upward forcefully, meanwhile covering my mouth in an attempt to silence me and to prevent me from breathing.
"I experienced great pain in my nose and became afraid for my life as a consequence" she said, adding that "he wrestled me on the hotel bed, repeatedly slamming my head and face into the furniture, and eventually he succeeded in completely immobilizing me."
Article continues below advertisement
The Greek lawyer, who recently had his law license in Texas suspended for failure to complete continuing education requirements, told Access Hollywood on Wednesday night he didn't lay a hand on Camille.
"There was a verbal altercation and it was heated," he said. "I had been caring for Camille for several days and on the night of the 15th, I got in bed with her, I cuddled up next to her. We were watching TV, and then I went to sleep. I woke up, I'm not sure what time, I was awakened, to Camille.
"She was obviously very angry."
The argument was over a series of "incoming text messages and phone calls .... from another woman," according to the TRO application.
According to Charalambopoulos, the messages were from a female friend who helped to facilitate Camille's surgery.
"She played phone tag with me, via text message, asking if we needed anything," Charalambopoulos said.
Charalambopoulos' lawyer takes issue with injuries Camille said he inflicted upon her.
Article continues below advertisement
"Ms. Grammer, understand went through a serious medical operation, and so it goes without saying that any injuries she had to her arm and wrists were in all likelihood from the i.v. -- and as far as any black eye, I mean anyone who has ever had a black eye knows that is not a black eye, if anything it's a bad mascara job," Kirk Lechtenberger told the show.
It was also revealed that Dimitri submitted to two separate polygraph tests, and passed.
Our sources close to Camille asked, "Why is he hiding from the process servers? Why won't he let his lawyer accept service on his behalf? If Dimitri has nothing to hide, he should be in court on November 19."