Exclusive
Bruce Jenner On Ex Kris' Hook-Up With 'The Bachelor' Ben Flajnik: She's Now Someone Else's Problem!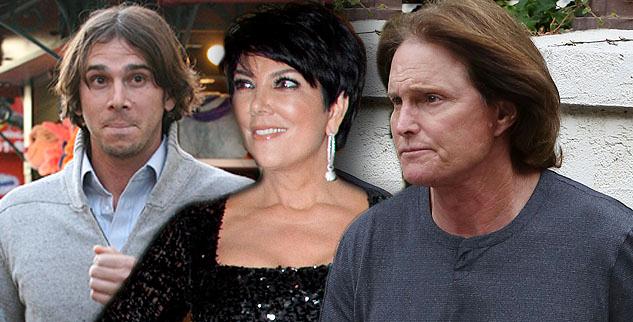 Bruce Jenner isn't concerned that his estranged wife Kris has reportedly been hooking up with former The Bachelor star Ben Flajnik, RadarOnline.com has learned.
The much younger Flajnik has, according to magazine reports, been hooking up with Kris, 58, for several months.
Though the pair have publicly denied that they're anything more than "dear" friends, sources close to Olympic gold medallist Bruce believe there is a romance between the two reality star, but "it's not a serious relationship."
Article continues below advertisement
"Kris is enjoying all of the attention," dished our insider, noting, "Bruce could absolutely care less about it!"
They Really Did Say It! 50 Outrageous Kardashian Quotes
"Bruce is saying that Kris is now someone else's problem Bruce has never been happier living alone in Malibu," the insider added.
The 58-year-old momager and the 31-year-old former reality star recently vacationed together at Joe Francis' vacation house in Mexico, it's been reported.
Despite the rendezvous, a source close to the Kardashians said the denials about the Flajnik-Jenner relationship are calculated.
"It's all about preserving the brand. It would look really bad if Kris was publicly in a relationship with a much younger man after just announcing the split with Bruce," the source revealed.
So much so, Flajnik shouldn't expect an invitation to Kris' annual Christmas Eve party.
MORE ON:
Keeping Up With the Kardashians
Article continues below advertisement
Said a source, "Kris will keep her boy toy away from her family. She knows if Ben were to make an appearance at her holiday festivities, tongues would be wagging. It's definitely a May-December romance -- and nothing more!"
As RadarOnline.com has reported, the couple — married since 1991 — is planning to file for divorce once their reality show concludes at the end of 2015.
Filming for Keeping Up With The Kardashians is slated to finish in mid-2014.
Celebs Who Have Slammed The Kardashians
In 2012, Kris inked a whopper deal with E! for three final seasons of the family's hit =show that was rumored to be worth more than $40 million — making it the most profitable deal in reality history.
"Kris thinks a long drawn out separation will keep viewers coming back for more and the show needs it, at the moment," a source previously told RadarOnline.com.