Exclusive
Los Angeles Coroner Tells Radar: We Could Exhume Brittany Murphy's Body — But Only If There's New Evidence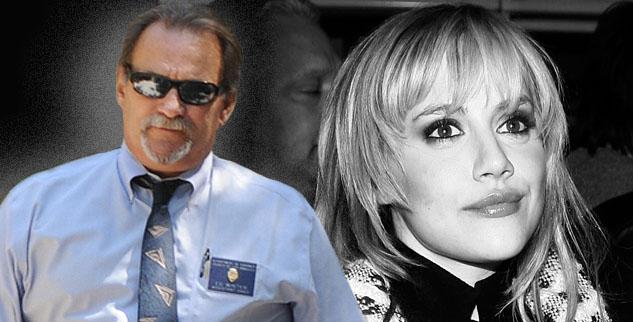 Officials from the Los Angeles County Department of Medical Examiner-Coroner could exhume the body of actress Brittany Murphy in the hopes of solving her death… but only if new evidence comes to light.
In an exclusive interview with RadarOnline.com, the Assistant Chief Coroner Ed Winter revealed: "While we haven't been presented with the toxicology reports Brittany Murphy's father (Angelo Bertolotti) had done, if there was an indication her death wasn't from natural causes, we would probably exhume the body.
Article continues below advertisement
"Her father could also have the body exhumed privately and without a court order."
Winter said if the coroner was to exhume the star's body, his office would need a court order.
Fingernails and more hair samples could be available if the body is exhumed.
In 2010, the Coroner concluded Murphy's death was an accident caused by a combination of pneumonia, an iron deficiency and "multiple drug intoxication."
As we previously reported, an independent report commissioned by Murphy's father revealed the presence of heavy metals at two to nine times higher than the levels identified by the World Health Organization as being considered "high."
Heavy metals are most commonly found in rat poison and insecticides.
The Los Angeles County District Attorney's Office is privately indicating it too could reopen the investigation into the 2009 death of the Clueless if presented with "credible evidence" that suggested her death was a homicide.
Said our source: "As part of any potential criminal investigation, the District Attorney could subpoena Ms. Murphy's medical records, search warrants of her former residence, conduct interviews with key witnesses including her parents."
Murphy and her husband Simon Monjack both passed away within five months of each other.