Exclusive
Ashton Kutcher Is 'Obsessed With His Looks,' Plotting To Become A Designer Fashion Face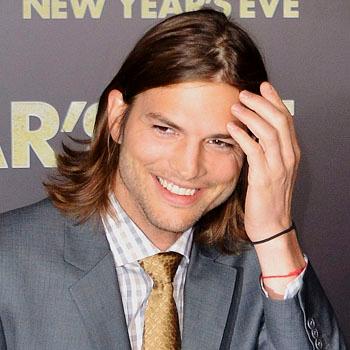 Ashton Kutcher hopes to parlay his passion for fashion --and his ego--into becoming the face of a big designer brand, RadarOnline.com has learned.
"More than ever, Ashton is obsessed with his looks and style," a source revealed of Kutcher, 35, who started his career as a male model.
"He's spending a fortune every month on the latest and most expensive designer looks because he wants to land a big fashion deal. Ashton is shopping himself to the biggest designers on the planet because he wants to become the face of a big brand and commit to it for a number of years.
Article continues below advertisement
"The deal would be for a princely sum, of course!"
According to the insider, the Two and a Half Men star secretly harbors ambitions to work for Polo!
Dished a source: "Ashton realizes that he's been wasting time and money not becoming a deeper player in fashion and he's finally starting to get serious about marketing himself to these entities. He wants to remind people how knowledgeable he is about the world or fashion and modeling from his very earliest days in show business."
The source added Kutcher, the boyfriend of actress Mila Kunis, is known for being "one of the most vain and self-centered people in Hollywood, but he very well could get a $10 million, five-year deal with a top fashion brand."