See You In Court! RHONJ Cast Members Jacqueline Laurita, Chris Laurita, Joe Gorga & More Sued Over Bloody Brawl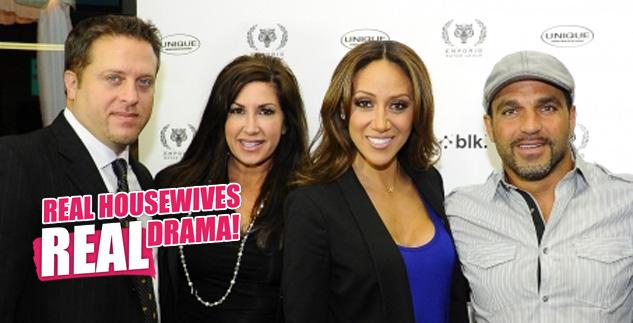 Article continues below advertisement
The documents, filed in Hackensack, N.J., on October 2, further claim that RHONJ stars Gorga and Christopher Laurita punched "him in the face and/or head with a closed fist," and that Jacqueline "unlawfully attacked John Karagiorgis by striking him on the head and/or face with a stiletto-type shoe."
As a result of the brawl, the court documents claim, the couple "have suffered but are not limited to bruising, scarring, disfigurement, fractured bones, facial lacerations, mental anguish, psychological health problems, physical discomfort, pain and suffering, economic losses, and shame and embarrassment. "They are seeking punitive damages, plus the cost of attorneys' fees.
Four other defendants are listed in the papers, but many of them are not named.
"Johnny says they all knew the altercation was going to happen," a source previously told RadarOnline.com. " … He believes everything is a big conspiracy and this was planned and orchestrated weeks in advance."
Though the footage never airedon Bravo, the source said, "Johnny is going to go forward with the civil cases against as many people as he can to fight this and make sure that the people involved all pay."