'Real Housewives' Exposed! Bravo Boss Andy Cohen Reveals Casting Secrets, Including Who He Wants To Rehire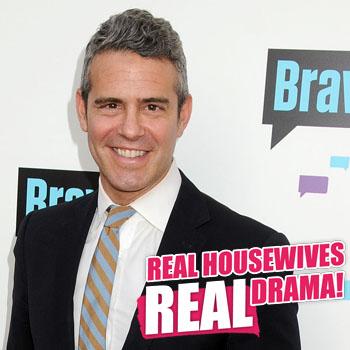 Article continues below advertisement
As for other axed Housewives, such as RHONJ star Danielle Staub, who are constantly rumored to be getting a second chance on the show, Cohen says he relies on his staff to act as a barometer. "If it's a terrible idea," he revealed, "people will say to me, 'It's a terrible idea.'"
Generally, Cohen said, he prefers not to have cast members leave in the first place. "Typically," he explained, "I'm at the forefront of trying to woo formers back to the show."
And for all those hoping to get on the show themselves, Cohen did offer some insight into how the casting process goes down. "I am involved in all of it," he confirmed. "We have a team … we work with the production company to go over the submissions for Housewives."