Vicki Gunvalson: Behind Lauri Peterson's Closed Doors, 'There Is A Lot Of Bad Stuff Going On'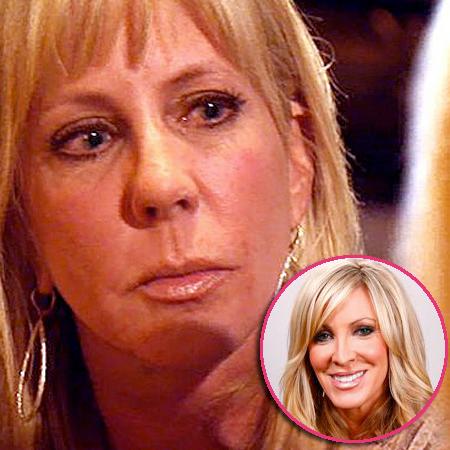 Article continues below advertisement
"It's wrong, filled with lies, unjustifiable, and just plain mean what Lauri has been saying about me," Vicki said in the blog, noting that Lauri HAD to resort to an attention-grabbing, salacious revelation to get any airtime whatsoever. "It is very strange to have her appear. She sure couldn't appear as BORING LAURI as obviously that wouldn't be fun to watch now would it. Hence -- her motive.
"She obviously wanted to try and break me by saying what she did about Brooks in front of everyone the way that she did. If she really was a class act and really had compassion, she would have taken me aside, one-on-one and told me what she heard."
Vicki said after she spoke with Brooks, he clarified what happened, and she's chosen to believe him.
"In closing I hope all of you had a great Fourth of July weekend," she wrote. "I'm praying for the survivors and those that perished in the San Francisco plane crash. It makes me realize in times like this when there is a tragedy, that some of these catty girl fights just don't matter anymore."
The Real Housewives of Orange County airs on Bravo Monday at 9/8c.