Owen Wilson Love Child Bombshell: 'Wedding Crashers' Star Gets His — Married — Personal Trainer Pregnant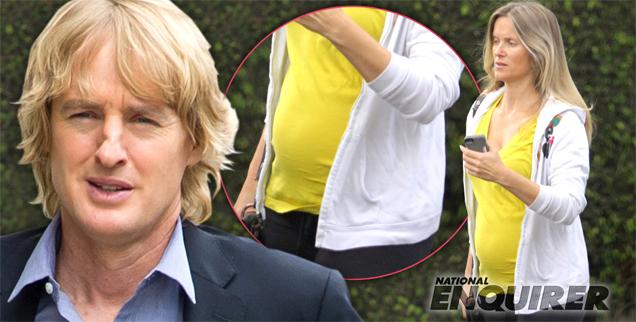 Owen Wilson is becoming a father for the second time, but his second baby mama is a married woman who just filed for divorce in May!
According to a new report from the National ENQUIRER, Wilson, 44, is secretly preparing for the January birth of his child with 42-year-old Swedish-born ballerina Caroline Lindqvist.
Lindqvist has been separated for more than a year from Beverly Hills plastic surgeon, Dr. Ritu Chopra.
Article continues below advertisement
The ENQUIRER reports that Wilson met Lindqvist shortly after his breakup from actress Kate Hudson and 2007 suicide attempt.
The Wedding Crashers hired Lindqvist at the time to be his personal trainer and the friendship eventually evolved into a sexual relationship.
"Caroline broke the news to Owen this past May shortly after confirming that he was the father," a source told the magazine.
"A few days later she filed for divorce from her husband."
Star magazine reports that Wilson and Lindqvist dated while she was legally married.
But, the couple had been physically and legally separated before their relationship began.
"Ritu was completely blindsided by the news of Caroline's pregnancy," the source said.
Wilson had a son with then-girlfriend Jade Duell two years ago but they split after five months.
To find out more about Wilson's baby mama, pick up the latest issue of National ENQUIRER and Star magazine, both available on newsstands Thursday.