Owen Wilson's Little Boy Takes First Steps!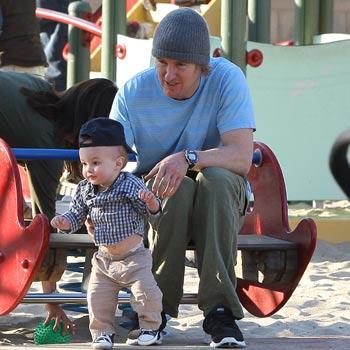 Actor Owen Wilson proudly watched as his son Robert Ford took his first steps in Santa Monica, California on Tuesday.
The Midnight In Paris star, 43, wore a beanie, baby blue shirt, green pants and Nike sneakers to the park, where he proudly coaxed the little boy to take a few steps, then captured the images on an iPad.
The baby's mother, and Owen's girlfriend, Jade Duell was also present for the milestone.
Article continues below advertisement