New Twist In Diana 'Murder' Mystery: Cops Seize Photo Of Sniper From Computer Of Soldier Who Claimed Princess Was Assassinated By British Military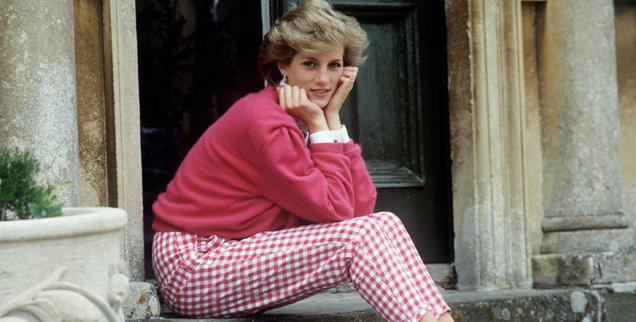 An image culled from a computer becoming to Soldier N -- the former sniper behind the rumor Princess Diana was murdered -- is raising eyebrows, as it shows a unidentified gunman aiming a long-range rifle off an English bridge in broad daylight, in non-war surroundings.
MailOnline.com reports that 90 pictures were taken off Soldier N's computer as part of an ongoing investigation by Britain's defense ministry, as the soldier has also been accused of illegally storing a detailed array of classified military materials on the device -- including info about Al-Qaeda and the Taliban.
Article continues below advertisement
"The cardinal rule is never to talk about operations to anyone outside the SAS," an unnamed source told the paper. "To send emails over the internet naming members of the SAS, troop locations and details of forthcoming operations potentially endangered the lives of dozens of his fellow soldiers.
"Had this been known at the time, this individual would have been thrown out of the regiment and probably court-martialed."
According to the publication, the picture is likely showing a counter-terrorism training exercise in which snipers prepare to pick off fast-moving enemy vehicles; and that the location of the photo was probably cordoned off from the public at the time the image was captured. Former SAS soldier Andy McNab told the paper that the soldiers would not use ammunition, live or blank, during a practice session.
Article continues below advertisement
In a link to Diana's death, Simon McKay, the lawyer representing Mohamed Al-Fayed (the father of her then-lover Dodi, who also died in the crash) said the news of the photo "causes concern and anxiety by everyone affected by this case.
McKay said the shot taken from Soldier N's computer is equally as disconcerting to the public, "who are entitled to answers not just how it came about, but also how it was photographed and the extent to which the military sanctioned it."
Scotland Yard said in a statement Sunday that it was inappropriate "to give a running commentary on the progress of the investigation."
As we previously reported, Solider N told his wife that the princess was killed in the Aug. 1997 auto accident in Paris after a special forces team blinded the car's driver, Henri Paul, with a searing laser.