Exclusive
Debbie Rowe NOT Seeking Guardianship Of Troubled Daughter Paris Jackson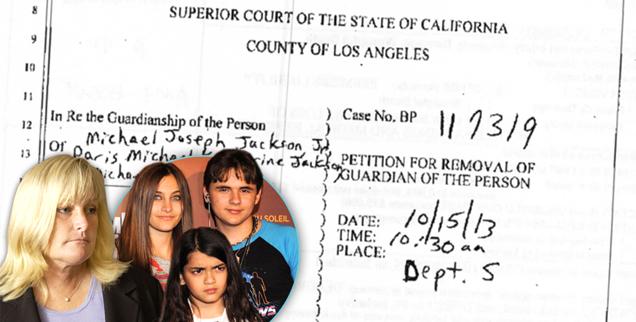 Debbie Rowe will not be seeking guardianship of her biological daughter Paris Jackson, RadarOnline.com has been told, despite reports over the weekend suggesting she was preparing a bid to gain custody of Michael Jackson's troubled daughter.
A newspaper suggested a "stunning, hush-hush switch" was on the horizon which would have Rowe replace Jackson's nephew, T.J., as co-guardian in court with matriarch Katherine Jackson, Paris' 83-year-old grandmother.
Article continues below advertisement
"The change would pave the way for the troubled Paris to leave her brothers and the sprawling Jackson estate and move in with Rowe on her 2-acre horse ranch in Palmdale, Calif.," it was claimed.
However, multiple sources close to Rowe and Katherine tell RadarOnline.com: "There is no planned legal action on behalf of Debbie, at this time. Debbie has no issues with Katherine Jackson as Paris' guardian. Both women are extremely close and agree that Paris should remain at a boarding school out of the state of California."
Article continues below advertisement
While Rowe has no immediate plans to make a move for either sole or co-guardianship of the children, the source cautioned "that would obviously change if Katherine's health became compromised or she was no longer able to care for them."
"Debbie wouldn't just go barreling into court at the present time because there is just no need," the confidante said.
Prompting the guardianship speculation was the release of an agenda for a hearing on October 15 which stated "Removal of Guardian" and the "Appointment of Guardian."
A family source told RadarOnline.com those actions were being brought by two separate women, Billie Jean Jackson and Christine Leroux, who have filed petitions to become guardians of the three Jackson heirs "even though they have absolutely no relationship or standing."
"It's expected that Judge Mitchell Beckloff will immediately dismiss their requests, as he has done in the past," the insider said.
Leroux lodged paperwork with the Los Angeles Superior Court on September 4, alleging that she had held onto a "lifetime of secrets" about her lifelong relationship with the "Thriller" hit-maker, who died on June 25, 2009, from a propofol overdose.
Article continues below advertisement
"Michael used my eggs to create Paris, Prince and Blanket with the surrogate mothers he chose," the woman, who pledged to take a DNA test and undergo a polygraph in an effort to prove her wild accusations, claimed, under the penalty of perjury.
"I want to establish a relationship with them and be allowed to monitor their religious and academic education as well as the disciplinary techniques used in raising them and to know who the people are who influence them.
"I want to enjoy time with them and have a long denied loving connection to them."