Exclusive
Woman Makes Outrageous Court Claim — I'm Michael Jackson Children's REAL Mom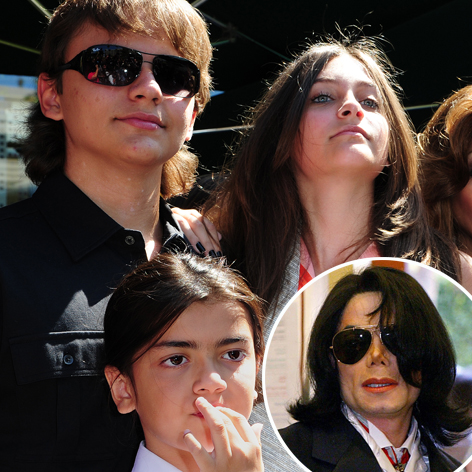 A woman claiming to be the biological mother of Michael Jackson's three children has filed an outrageous claim against the late singer's estate, in an effort to seek guardianship of Prince Michael, Paris and Blanket.
In papers lodged with the Los Angeles Superior Court on September 4 and obtained by RadarOnline.com, Christine Leroux alleged that she had held onto a "lifetime of secrets" about her lifelong relationship with the Thriller hit-maker, who died on June 25, 2009, from a propofol overdose.
Article continues below advertisement
DOCUMENT: Read The Outrageous Court Claim
Leroux — who described herself in the documents as "destitute" -- told the court she had flown to California to "pursue visitation and guardianship of my children."
"Michael used my eggs to create Paris, Prince and Blanket with the surrogate mothers he chose," the woman, who pledged to take a DNA test and undergo a polygraph in an effort to prove her wild accusations, claimed under the penalty of perjury.
"I want to establish a relationship with them and be allowed to monitor their religious and academic education as well as the disciplinary techniques used in raising them and to know who the people are who influence them.
"I want to enjoy time with them and have a long denied loving connection to them."
In a series of hard-to-believe claims, the latest to hit the estate in the wake of the singer's death, Leroux, originally from Massachusetts, alleged:
Article continues below advertisement
She was not at the children's births because she had "received certain threats" about having contact with Jackson;
Debbie Rowe had no interest in the children until "recently" and even asked to be paid to breast-feed the children;
MJ secretly invited her on vacations with the children to Disney World;
She was the one who named Paris and Blanket; and
She ordered Michael cover the faces of the children during outings when they were young.
According to Leroux, who is representing herself in the legal bid, Jackson and her were childhood friends, who met when he was a member of The Jackson Five, at age seven.
"I knew the real Michael Jackson not the media image that I helped him create," she said, alleging she also co-wrote his hits, Heal The World and Thriller.
"We worked together throughout his career to present a character that would relate well on stage."
The pair, the woman claimed, "took sacred, binding vows in secret and stayed faithful" during a clandestine decades-long relationship.
Having been shut out of the children's life, Leroux told the court that she had been sending the children emails daily and regular letters which had been routinely returned unopened.
She also revealed she was turned away by security guards at the hospital when she went to visit Paris, 15, on July 2, in the aftermath of her attempted suicide.
Article continues below advertisement
"Katherine knows who I am and what she is doing to me and the children," Leroux alleged.
"I have contacted her attorney but was told only that I would need to file my complaint in court. I had hoped to avoid this for the sake of the children."
She added, "In my opinion, they (the children) are current being used as pawns in a wrongful death lawsuit and are under a great deal of stress."
"This is especially true of Paris. It is my obligation as their mother, no matter what the risk might be to me personally, to come forward with the facts included in this statement.
"Certain information needs to be brought to light in order to ensure that Paris, Prince and Blanket can receive proper care."
Leroux said the Hollywood scions might have "creature comforts," but they "no longer have important aspects of a loving childhood that they once enjoyed."
She charged, "I am heartbroken as I watch the way my children are used by the Jackson family to pursue this lawsuit… As the real biological mother of Paris, Prince and Blanket Jackson, I have only their wellbeing as a concern. I am the best guardian for the children."
The estate has yet to respond to the Leroux's claims.