Exclusive
Reunion Rescue? Michael J. Fox Begs Ex-'Spin City' Co-Star Heather Locklear To Join His Ratings-Challenged Sitcom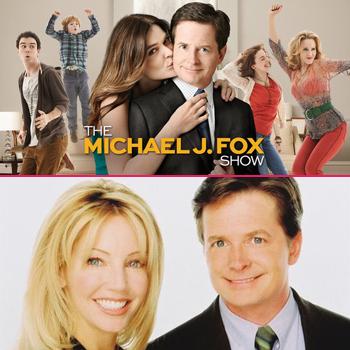 Michael J. Fox is begging former Spin City co-star Heather Locklear to join his ratings-challenged new sitcom, RadarOnline.com has been told.
"Michael has reached out to Heather about coming on The Michael J. Fox Show," a production insider revealed. "He's totally driven to make the show a success and is willing to monkey with the format to do it.
"He thinks a well-received guest-starring visit by Heather might lead to a more regular role."
Article continues below advertisement
And Fox, 52, has a long memory, knowing that Locklear, also 52, added spice to his Spin City series nearly 15 years ago.
The actress has been credited for her show-saving abilities for years, as she not only raised the ratings on Spin City but also Melrose Place and Dynasty.
The Michael J. Fox Show, in which the actor's real life Parkinson's disease is incorporated into the plot, has received dismal ratings on NBC, being bested by CBS' The Crazy Ones, starring another famous funnyman, Robin Williams.
Michael J. Fox: Taylor Swift Will Never, Ever Date My Son!
Now Fox is hoping an old friend -- who is better known for her frozen-looking face than her acting these days -- can lend a helping hand.
The source said: "I don't think Mike cares if Heather has to shoot her face full of Botox. If she can help the show get attention, he wants her aboard."