Exclusive
Lindsay Lohan Too Unreliable For Porn? Yup, Says XXX Star Brooklyn Lee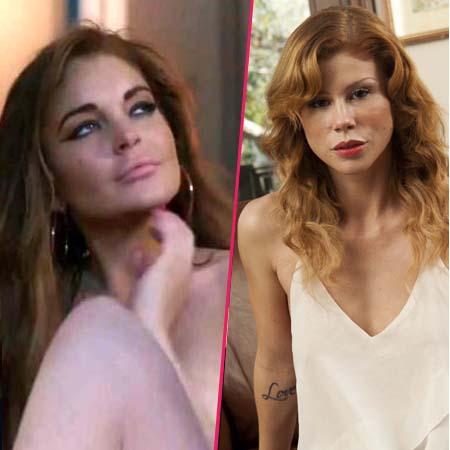 Lindsay Lohan's personal problems have clearly derailed her fast track to the A-list, as she's been unable to parlay the momentum from 2006's Mean Girls into another blockbuster project, her resume littered with low-budget flicks and sporadic appearances over the past few years.
With dwindling mainstream opportunities, and bills piling up, is it possible LiLo could eventually find a measure of professional zen in the adult industry?
Article continues below advertisement
With that in mind, we posed the question to Porn starlet Brooklyn Lee: Would Lindsay do well in porn?
"No," said Lee, who takes on in the role formerly played by late great Marilyn Chambers in Vivid Video's new remake of the 1972 XXX film Behind the Green Door. "As a member of the active talent pool, she would not do well.
"Obviously, she would be extremely popular, if only for the spectacle of it all. However, If she can't manage to roll her a** to set to make a couple million dollars shooting a mainstream movie, she certainly wouldn't bother to show up to be paid a few thousand for a sex scene.
Article continues below advertisement
"A sex tape would be a different story altogether, though," she said. "I vote 'Yes' on that. I don't think her career could get much worse. She should definitely consider giving Steven Hirsch at Vivid a call.
"Not hatin', just sayin'."
If Lindsay did decide to ply her wares in the triple-X trade, there's a spot open for her at the top, as Brooklyn says she's retiring. The red-headed beauty said she considers her starring role in Behind the Green Door a sign of going out on top.
"I truly believe this is the highlight of my porn career," she told us. "It couldn't have ended on a better note."
Directed by industry mainstay Paul Thomas, Behind the Green Door is available on DVD and VividTV now.