Exclusive
Kris Humphries Asks One-Night Stand To Confess Her Sexual History In Court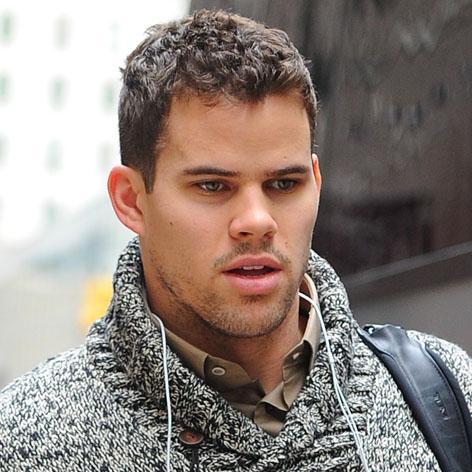 It's been nearly three years since Kris Humphries had a one-night stand with Kayla Goldberg, but the drama still hasn't stopped. Goldberg accused Kim Kardashian's ex of giving her herpes in a sexual battery lawsuit last year. Now, the Boston Celtics star has filed court documents, exclusively obtained by RadarOnline.com, asking the court to force the woman to spill the beans about all of her current and former sexual partners!
Article continues below advertisement
"Information concerning Kayla Goldberg's past and present sexual partners is material to Mr. Humphries' defense," the NBA star's lawyer claims, "as there are many people from whom she could have acquired her alleged disease."
That information has the potential to"completely exculpate the Defendant in this case," the attorney explains as further justification for the request.
Both sides have also been warring about when and where depositions would take place, but according to the newly filed documents, Humphries will give his deposition in Minnesota, where he lives during the NBA off-season, and Goldberg will give hers in Los Angeles.
Humphries has vehemently denied Goldberg's accusation from the start. Earlier this year, he even submitted to a blood test in the hopes of derailing the lawsuit, as RadarOnline.com reported.
"Kris knew there was no way he gave Kayla herpes, so he took a blood test to prove it," a source said at the time. "The results, filed as part of Kris' response to Kayla's lawsuit, are under seal. But he was found negative for herpes, AIDS, or any other sexually transmitted disease."
Goldberg claimed in the lawsuit that she was "free of any venereal diseases at the time she commenced her intimate relationship with Kris Humphries," but then "developed symptoms of herpes about or around four to five days after the first sexual encounter with Humphries."
A final status conference is scheduled for February 13, 2014, with the trial expected to begin eleven days later.