Exclusive
Kris Humphries Blood Tests Prove He's Negative For Every STD, Now Wants To Clear His Name & Get On With Life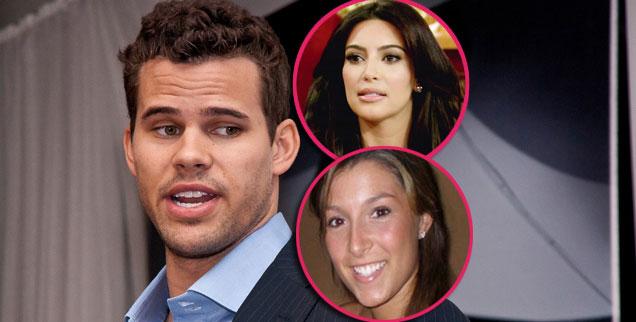 Kim Kardashian's soon-to-be ex-husband, Kris Humphries has slammed the outrageous claim that he gave a woman herpes, proving his innocence by undergoing - and passing - blood tests for every STD, RadarOnline.com is exclusively reporting.
As we previously reported, Kayla Goldberg filed a lawsuit against the NBA star, accusing him of giving her herpes.
Humphries vehemently denied the accusation, and in a bid to put an end to the matter once and for all, submitted to a plethora of tests - the results of which came back negative, clearing Kris, 27, of herpes, AIDS, and any other STD.
Article continues below advertisement
"Kris knew there was no way he gave Kayla herpes, so he took a blood test to prove it," a source tells RadarOnline.com. "The results, filed as part of Kris' response to the lawsuit Kayla filed against him are under seal, but he was found negative for herpes, AIDS, or any other sexually transmitted disease.
"Now, he just wants to clear his name and get on with his life – sexually disease-free."
As RadarOnline.com reported, during a recent hearing in the proceedings, Humphries' lawyer told Judge Ronald Sohigian that his client planned on filing a counterclaim against Goldberg, and he denied having the herpes virus.
In the lawsuit, Goldberg claims she had unprotected sex with Humphries in his hotel room.
"Once Kayla Goldberg and Kris Humphries arrived at his hotel room they had sexual intercourse more than once, becoming intimate partners," the court documents state.
Goldberg claims she was "free of any venereal diseases at the time she commenced her intimate relationship with Kris Humphries…Goldberg developed symptoms of herpes about or around four to five days after the first sexual encounter with Humphries," the court docs reveal.
Humphries has formally asked for the lawsuit to be dismissed.